Three new QNet arrests, eBiz asset seizures in India

The Indian regulatory crackdown on QNet continues, following three new arrests by the Odisha EOW.
Properties connected to QNet and eBiz in Hyderabad have also been seized.
Sarat Kumar, Debabrata Harichandan, Chandan Kumar Mahalik have been arrested by the EOW for promoting QNet.
The trio, along with others, were said to have hatched a criminal conspiracy with the directors of Q Net Limited through its franchisee M/s Vihaan Direct Selling (India) Private Limited and persuaded depositors to invest in the firm with promise of handsome returns.
As per QNet's business model, existing affiliates sign up and purchase products to generate commissions for the affiliate who recruited them.
They recoup these losses by recruiting others into the scheme and getting them to purchase QNet products.
"The accused used to give rosy pictures of a few bogus schemes of the firm like Rs 50 crore returns within five years with an investment of Rs 5 lakh," the note read.

It added that they were functioning in a pyramid structure.
Separately the Hyderabad Enforcement Directorate has requested information on QNet from the Cyberabad police.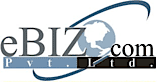 The Cyberbad police also have an open investigation into eBiz.
Working in conjunction with police, the ED has seized Rs. 277.97 crore worth of assets linked to eBiz ($39 million USD).
In eBIZ.com Company's case, residential plots, apartments, farms houses and commercial buildings in Delhi and Noida along with balances in bank accounts belonging to the company's directors and other associates were attached.
Rs. 277.97 crore comes to about $39 million USD.