eBiz pyramid scheme busted in India, two arrests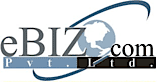 Authorities in Hyderabad, India, have shutdown the long-running eBiz pyramid scheme.
Two eBiz representatives have been arrested;
Hitak Malhan, son of eBiz Managing Director Pavan Malhan; and
eBiz Director Anitha Malhan, wife of Hitak Malhan.
eBiz is based out of Noida in the Indian state of Uttar Pradesh.
The company appears to have been a long-running scam, with marketing material suggesting eBiz initially launched in 2001.
eBiz marketing material reveals the company facilitated pyramid recruitment, under the guise of selling "educational packages" (some ruses never get old).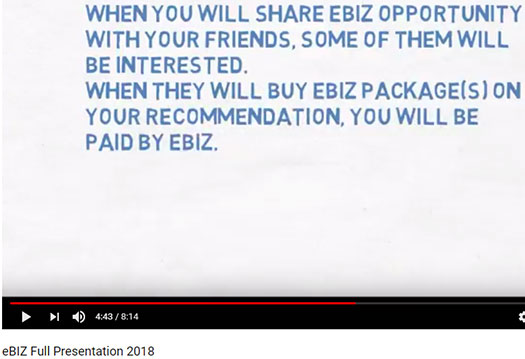 Remarkably, authorities in Hyderabad only began investigating eBiz about a week ago.
The case came to light a week ago when a 20-year-old Degree second-year student, Samalla Vivek, approached police after he lost Rs 16,000 ($229).
Authorities were soon inundated with victim complaints, prompting Cyberadbad police to take action.
Additional First Information Reports in other Indian jurisdictions have also come to light.
eBiz affiliates are believed to number at around 700,000, with their collective losses pegged at over Rs. 10 billion ($143 million USD).
Cyberabad police have shut down eBiz and frozen its bank accounts, recovering around Rs. $705 million ($10.1 million USD).
As at the time of publication the eBiz website was non-responsive.
Update 21st August 2019 – Indian authorities have now also arrested Pawan Malhan, who is believed to have ownd eBiz.
eBiz affiliate losses have now climbed to Rs. 50 billion ($700 million USD).
So far police have only been able to identify Rs. 3.8 billion for recovery ($54.4 million USD).
Update 5th October 2019 – Cyberabad police had identified almost 64,000 eBiz affiliates and served them with investigative notices.
Through the notices served, police asked the IRs to appear before them and furnish the details of their association with the firm and how they had joined or enrolled in the firm and what are the benefits they received during their association with it.
Details of an addition 3000 eBiz affiliates could not be confirmed.
Update 13th March 2021 – The Enforcement Directorate in Hyderabad has filed a prosecution complaint against eBiz, Pawan Malhan "and 26 other accused".