Polaris Global to ship BFE: Decision, postage extra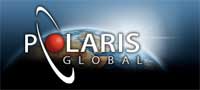 After months of speculation on whether or not Polaris Global would meet their July deadline to ship Beyond Freedom Evolution: Decision, the company sent out an email yesterday advising those that had purchased the package that it would indeed be shipped out on June 30th.
Unfortunately unless you bought Decision after January 2010, you're looking at some hefty shipping fees to have the package sent to you.
Beyond Freedom Evolution: Decision is the second part of the relaunching of Beyond Freedom when Liberty League International rebranded as Polaris Global late last year. Originally slated for release in May 2010, Decision was then delayed by a month.
Due to Polaris Global cancelling their 3 day Sovereignty Conference in Hawaii earlier this year there was a lot of speculation on whether Decision would even be released. It's good to see Polaris Global finally come through with the product though. Although it remains to be seen if it's more of a legal obligation rather then a genuine product release.
As far as I'm concerned, going on previous conference attendance a big question mark still looms over Polaris Global's planned December 2010 Sovereignty conference in British Columbia, Canada.
As for shipping, the email sent out by Polaris Global to it's customers and associates states:
For anyone who has purchased the upgrade package (Beyond Freedom to Beyond Freedom Evolution), and anyone who has purchased Beyond Freedom Evolution that included Beyond Freedom Classic for free, shipping for any of the components of Beyond Freedom Evolution has not been paid.

Any shipping paid on Beyond Freedom Evolution orders that included Beyond Freedom Classic for free covered only the shipping charges for Beyond Freedom Classic.
Shipping has been set at a hefty $56 USD. Considering the Decision package only consists of 3 DVDs, 3 CDs, a 160 page guidebook, a journal, 2 pocket pads, 3 goal cards and, a ring sizing chart this seems a little steep.
I had a massive package sent to me internationally (we're talking 5-6kg of stuff) and it came in at around $80AUD ($69 USD). Asking $56 USD to ship  some stationery does in comparison seem a little on the rich side.
Oh and incase anyone's wondering why they weren't charged shipping for the first part of Beyond Freedom Evolution: Departure, Polaris Global state
An error in our system enabled the first component, Departure, to ship without appropriate shipping charges; Polaris has covered these charges on your behalf.
Right. Because in an age of electronic shipping nobody thought to test the shipping feature nor notice that shipping wasn't being charged until after orders had been shipped.
Seriously?
I don't think so.
The extra shipping charge on an already delayed product sounds more like a last minute cash grab to me.
Whether or not Beyond Freedom Evolution: Decision was worth the wait remains to be seen. No doubt some BehindMLM readers will be expecting a Polaris Global package in the mail shortly…
…I guess we'll have to wait and see what the verdict is.