What happens if Polaris Global cancel any more events?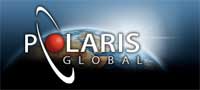 Shortly after the Polaris Global Macau Influence Live event it was announced on a team call that the planned 3 day Sovereignty Live event in Hawaii had been cancelled.
The Sovereignty event was supposed to be held in May but was rescheduled for December, the location relocated to British Columbia, Canada.
The official reason for the cancellation and reschedule was
Our goal is to give you guys an absolutely fantastic ramp up time to build your business.
Regardless of the official reason, cancelling your next live event so soon after your first major live event since re-inventing your company doesn't seem to make any business sense.
…or does it?
There's two sides of this particular coin. On one side you have the official reason and game plan of Polaris Global management.
Strategically the idea is that Polaris Global has recently gone through various name changes and internal restructuring. One week they were Polaris Media Group, then a short lived stint as Polaris Global Marketing and now the company seems to have settled on Polaris Global.
As a result the company has virtually no web presence as Polaris Global. In a company that relies heavily on online technology having a wstrong web presense is important and this ties into the next point.
It's no secret that attendance numbers were down at the Macau Influence event. After Polaris distributor's claims that thousands would be in attendance for new perspective distributors seeing a few hundred at most must have been a disappointment.
This isn't exactly the best environemnt to foster confidence and build new business relationships out of.
Realising this, the management at Polaris Global have seen that it currently makes no sense to hold another sub-standard attendance major event before the much more accessible one day Foundation Live conference scheduled for August in Sydney.
The business idea here is that being a cheaper one day event Polaris Global distributors will be able to better sell it and with any luck attendance numbers will be up. From here it's much easier to market the later 3 day event and get people committed to the company.
In this sense I completely see why Polaris Global decided to cancel and reschedule the Hawaii event. Under Polaris Global distributors now have six months to market Polaris under this new brand, ideally without any negative PR Polaris Media Group had.
What this doesn't address though and also conveniently brings us to the other side of the coin is whether or not the company is in trouble.
When you're major top of the line sees a pretty big attendance slump, drop in production quality and general consensus of criticism amongst your own distributor base, something is up.
The cynic in me can't help but ask just how good business is for distributors of Polaris Global? Surely if things were going well, regardless of whether your three day event falls before or after a one day recruitment event you'd still be able to pack both? Or at the very least have some decent attendance numbers.
The rescheduling to December of the Sovereignty event is a sign of a lack of confidence by Polaris Global in its own distributors to succeed in successfully marketing the company in the short term.
The situation we now have is that Polaris Global have all their eggs in one basket. Well two to be precise.
The turnout at the Sydney Influence event will make or break them. A good turnout will show that there's still life in Polaris Global, a bad turnout will in turn lead to a poor showing in December and then round off an entire year of poor attendances.
This is the worst possible outcome and will be disasterous for the company.
Additionally the company will struggle to make any more reschedules without appearing financially weak and having a lack of confidence in itself.
Any further changes to Polaris' event schedule are off the table and this is make or break time for the company. With August just a few short months away it will be interesting to see how things play out.