Polaris Global: Why the name change from PGM?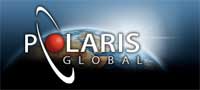 About a month ago now a new company website for Polaris Media Group popped up for a few days. Titled 'Polaris Global Marketing', it seemed to be a more lightweight streamlined clone of the multimedia heavy Polaris Media Group website.
Coupled with reports from Polaris Distributors shortly after the Macau Influence Live conference that the company was about to change names, again all signs seemed to point to Polaris Media Group changing it's name to Polaris Global Marketing.
However less then twenty four hours after I wrote about the Polaris Global Marketing website, the website went dead.
No official word was made until the 'Polaris Global Facts' website was put up by the company just a few days ago. Originally sporting the no longer used Polaris Global Marketing logo, the Polaris Global Facts website now displays the new Polaris Global logo. The Polaris Global Marketing domain was also redirected to the Polaris Global domain, which is a rehashed version of the original but short lived Polaris Global Marketing website.
Confused? I know I am!
At least one Polaris Global distributor has had enough and vented their frustration over on Rhamnousia's Polaris Global Marketing blog;
I'm leaving the company too. Whichever company it is.

I purchased business cards and advertising for Polaris Media Group, with the website address on the card. Then I purchased business cards for Polaris Global Marketing, with the website address on the cards.

No way am I purchasing business cards for Polaris Global!
Understandably, two name changes in just over seven months has left a lot of people asking 'why'?
If you're to believe the official Polaris Global company line, the reason for the name change is because
the new name identifies the company's new focus into Media Production and Educational courses for Entrepreneurs.
Now on the surface this makes no sense to me. If your company name is Polaris Media Group, how does changing it to Polaris Global in any way better reflect a new focus in media production?
If anything, Polaris Global is more vague and mysterious about what exactly it is the company does. Polaris Global could be anything, at least with Polaris Media Group you had some idea of what you were getting.
The only other reason I can think of is that the company is hoping to shed any bad publicity its received whilst trading as Polaris Media Group.
Despite claiming this as false on the Polaris Global Facts page, it wouldn't be the first time this has happened. In regards to the company name change from the eight year old name Liberty League International to Polaris Media Group, a recent email sent by 'Polaris Global Leadership Team Member' Kieron Atkinson stated
The company name change WAS in the planning for months before the (sic) this statement and our CEO made changes to our compensation plan to come into line with Australian Law and regulatory bodies.
This is an outright admission from a Polaris distributor that before Liberty League International changed names to Polaris Media Group, it was trading with a compensation plan that was in breach of Australian law and under investigation by at least one Australian regulatory body.
Atkinson's email also claims that
There was never any ruling or investigation done by the Dept Of Fair Trade into our company model. No investigation or ruling was made.
This claim is made despite the publishing of a letter sent to me by the NSW DoFT stating quite clearly that
Liberty League is an American based company which markets lifestyle coaching products via independent promoters in Australia and internationally. The scheme has been examined and found to be a pyramid sales scheme within the meaning of the Fair Trading Act 1987 (NSW).
The examination the letter refers to is an investigation I was advised of over the phone. This investigation was conducted by the NSW DoFT and was concluded in May 2009.
Now I'm certainly not stating that this recent name change to Polaris Global is for the same regulatory reasons but it does beg the question. Even Polaris' own Global Leadership team are admitting the last name change took place due to failure to comply with Australian law.
So what's the real reason behind the more recent name change? Other then trying to bury the past seven months under Polaris Media Group I'm all out of ideas.
Anyone?