John Barksdale arrested in Thailand over Ormeus Global fraud

Authorities in Thailand have arrested serial scammer John Barksdale.
Barksdale is primarily known as the owner of the collapsed Ormeus Global Ponzi scheme.
Barksdale was arrested in Bo Put, Samui District, on a Bangkok warrant back on July 8th.
Thai authorities however only announced his arrest yesterday.
Barksdale's arrest was a joint operation between the Lumpini and Bo Phut Police Stations, as well as Thai Immigration Department.
Details of Barksdale's case are sketchy, other than it relates to his operation of Ormeus Global.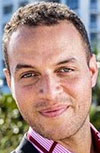 Thai Visa, citing a local Sanook news report, states Barksdale (right) has admitted fraud.
Ormeus Global launched in 2017. Investors were promised 160% returns, paid with subsequently invested funds.
The scheme began to fall apart in early 2018, prompting Barksdale to partner up with Holton Buggs and launch IQ Chain.
Through IQ Chain, Barksdale continued defrauding investors through Ormeus Coin, Orme Cash and GreenX.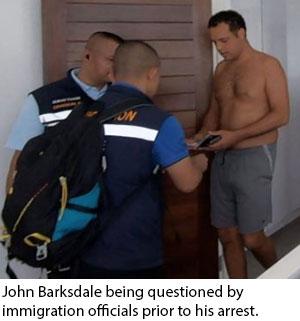 Following the collapse of of IQ Chain, Barksdale rebooted Ormeus Global for a third time as IQ Legacy in December 2018.
In April 2019 Barksdale sold off what was left of IQ Legacy and IQ Chain to serial scammer Antony Norman.
Bo Put is in Surat Thani, on a small island off Thailand's coast.
Apparently after selling off Ormeus Global Barksdale went was hiding out in a house there, until authorities picked him up in July.
Barksdale is a US citizen who has been scamming people out of Thailand for some time.
Whether the US has any interest in Barksdale's arrest is unclear.
Also unclear is whether Barksdale is in custody or out on bail. Either Barksdale or someone he knows continues to update his Facebook profile.
There is a possibility these are scheduled posts, given they're just motivational cliches featuring existing photos of Barksdale.
Barksdale's last Oremus Global spam post on his Facebook account is dated July 7th, the day before his arrest.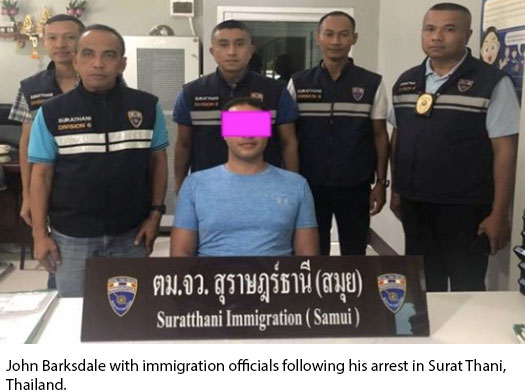 Pending further details surrounding Barksdale's case, stay tuned…
Update 8th August 2019 – It appears Barksdale used some of the money he stole to front a luxury resort business.
There's also a bit of confusion as to when Barksdale was arrested.
A Bangkok Post article stated Barksdale was arrested on Tuesday, 6th August. The July 8th date is cited as the date the Bangkok arrest warrant was issued.
Bangkok Post has since disabled access to their article though and I'm not sure why (at the time of publication it the article was still showing up in the newspaper's internal website search).
A copy of the Bangkok Posts' original article can be read over at Bangkok Jack.
As per the article, Barksdale
operated a luxury resort house business on a mountainside at Soi Rong Rian Panya Dee on Koh Samui.
Other interesting tidbits include:
Pol Col Suparek said the American was a suspect in an overseas fraud, with alleged damage equivalent to 10 million baht.

The suspect was being taken to Lumpini police station in Bangkok for legal action.
Hopefully some clear information comes out over the next few days.
Update 9th August 2019 – A report from the Daily Mail has clarified Barksdale's warrant was issued on July 8th. He was arrested at his luxury villa residence on Tuesday, August 6th.