John Barksdale held in Bangkok while authorities investigate Ormeus

A new report from the Daily Mail has confirmed John Barksdale remains in custody while authorities investigate.
Barksdale was arrested in connection with his Ormeus Global Ponzi scheme.
According to the Daily Mail report,
two alleged victims, Daranee Plusker and Bob Steed, complained to police in Bangkok last month that they were deceived by the American businessman in 2017.
Plusker and Steed are reported to have lost $325,000. The total amount lost by Ormeus Global victims is unknown.
Plusker and Steed's complaint lead to an arrest warrant issued in Bangkok on July 8th.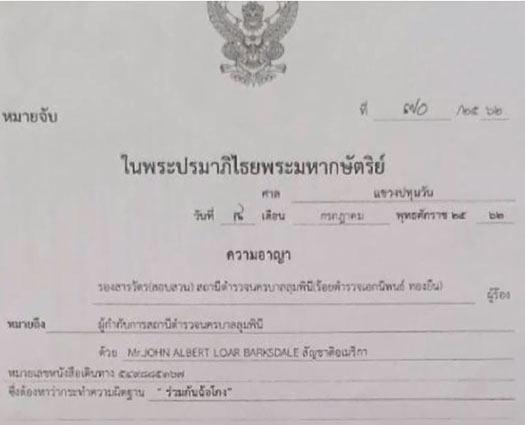 After the warrant was issued Barksdale purportedly fled to Bo Put, an island getaway in Ko Samui District.
Police Colonal Suparerk Pankosol, Superintendent of Suratthani Immigration, said: 'We found that the suspect fled from Bangkok and lived discreetly at his resort.

'He allegedly carried out an overseas fraud, with alleged damage equivalent to 10 million baht.

He will be taken to Lumpini police station in Bangkok for legal action.'
In contrast to his victims, Barksdale appears to have been living in luxury until his arrest on Tuesday.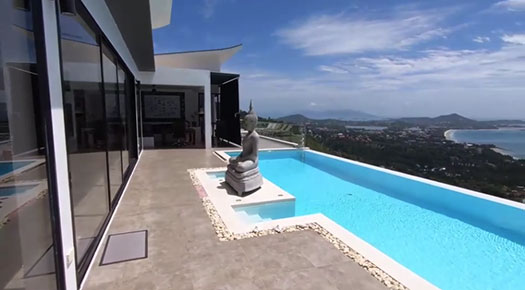 For reasons unknown, Barksdale had a chorus of large pink teddy bears to keep him company: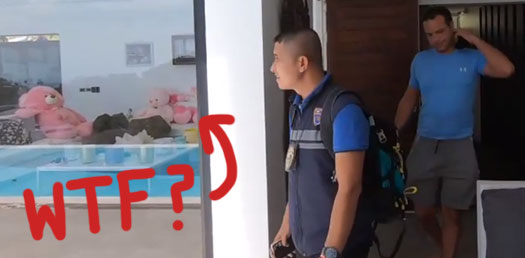 Hunting Barksdale down was a joint operation between immigration officials and the Lumpini and Bo Phut Police Departments.
Accompanying the Daily Mail's report is a delicious video detailing the raid on Barksdale's property and his subsequent arrest.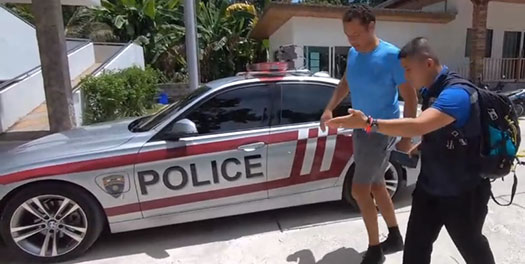 Say what you want about Thai officials but they certainly know how to put on a show.