OneCoin's Chris Principe also promoting Skyway Capital Ponzi scheme

In his own words, when Chris Principe 'first heard about OneCoin, (he) thought it was either a scam or a pyramid scheme'.
That quickly changed  after OneCoin paid Principe to run a fluff-piece in his Financial IT publication.
In addition to paying an undisclosed amount of money to change Principe's opinion of the scheme, OneCoin agreed to purchase copies of Financial IT for distribution among their affiliates. Principe also briefly appeared at OneCoin events to read PR scripts.
Copies of the Financial IT issue with Ruja Ignatova popped up all over social media, cited by OneCoin affiliates as "proof" of independent third-party media coverage.
This was important to OneCoin affiliates because to date, independent coverage by media organizations worldwide has universally concluded OneCoin is a Ponzi scheme.
Principe's promotion of OneCoin evidently didn't go unnoticed by other European scams, with Russia's Skyway Capital the latest to seek Financial IT out.
Skyway Capital solicit investment into virtual shares on the promise of a 22% daily ROI. Daily ROIs of up to 45% are projected for 2017.
Affiliate revenue is the only verifiable source of revenue entering the company, the use of which to pay affiliates a daily ROI makes it a Ponzi scheme.
In an attempt to legitimize financial fraud, Skyway Capital borrow the name of the "Skyway project", a Russian monorail transport concept.
To that end you'll find no end of Skyway Capital promotional material co-mingling Skyway Project media in an attempt at legitimacy by association.
And even if there was a link between the two companies, Skyway Project itself does not currently generate revenue. Where Skyway Capital are getting their ROI funds from should thus be obvious.
For their part the Skyway project don't appear interested in publicly distancing themselves from Ponzi fraud.
Late last year Skyway Capital appear to have approached Chris Principe for press-coverage in Financial IT.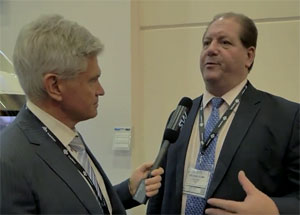 At what appears to be a Skyway Project trade booth, Principe is served softball questions by a non-native English speaker.
Principe being an American living in Florida is heavily accentuated, both in the interview itself and how the interview is marketed by Skyway Capital affiliates.
After asking Principe whether he's from America, the interviewer addresses him as a "financial expert".
Principe's familiarity with the Skyway Project technology is painfully evident. His responses to the interviewers questions feels like a summary of Skyway Project PR material.
The interviewer also plays a large role in leading Principe's answers.
And whereas up till this point you might be forgiven for thinking Principe is being interviewed about the Skyway Project, that Skyway Capital are behind the footage is made clear towards the end of the interview.
[6:53] Interviewer: Is there anything else that I haven't asked you but you would like to say addressing to our Skyway investors and partners?

[7:06] Principe: Yeah in my closing remarks I would say I'm very much more interested in people increasing their personal wealth.

And I look at this project, one by the funding and the financing has been really open to allow anybody, not just big investors, to come in and steal away say a lot of the profit share. But that it's open to anybody to invest.
As with OneCoin, how much Skyway Capital paid Principe for PR material is unclear. He does reveal however that three thousand pre-purchased copies of Financial IT were handed out at a banking conference in Switzerland last year.
Looking forward, Principe also claims he's 'very interested in continuing a series of articles' in Financial IT covering Skyway Capital.
In providing a paid voice for European Ponzi schemes, seems like Principe is carving out quite a niche income for himself.
Footnote: The interview cited in this article took place on or around September, 2016.
Footage of the interview was sourced from a video titled "American financial expert about SkyWay technology".
The footage was uploaded to a YouTube account bearing the name "Jan Lichtenstein" on September 30th, 2016.
Update 30th March 2020 – As of the time of this update, the video referenced in this article has been removed from YouTube.