Chris Principe sues over lost Skyway Capital PR deal ($75,000+)

Chris Principe had a budding career going in to bat for MLM underbelly Ponzi schemes.
Having already enjoyed exposure of his Financial IT magazine for running a cover story on OneCoin and speaking at a company event, Principe was cozying up to Skyway Capital for his next gig.
Like OneCoin, Skyway Capital is also a Ponzi scheme.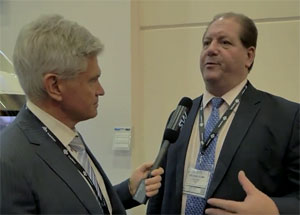 Despite this, Skyway Capital pulled the pin on Principe's deal after they became aware of his previous connection to OneCoin.
Skyway did not want to be associated with Principe because of the adverse effect it would have on Skyway's business, reputation and ability to find investors.

In 2017, Skyway canceled its agreement with Principe because Skyway found statements … on the Internet linking Principe directly as a promoter of a Ponzi scheme and (Skyway Capital) did not want to be associated with Principe.
Talk about irony…
Now, in an April 4th lawsuit in which he claims losses in excess of $75,000, Principe is out for blood.
What's particularly remarkable about Principe's lawsuit is the acknowledgement of financial losses when Skyway Capital terminated their deal, but insistence he didn't make anything from endorsing OneCoin.
Neither Ms. Ignatova nor OneCoin Ltd. paid Plaintiff or Financial IT for that cover and article.

Principe was not paid for that speech by Ms. Ignatova or OneCoin Ltd.

Neither Ms. Ignatova nor OneCoin Ltd. has ever paid Plaintiff or Financial IT for any publication, speech or support.
OneCoin are notorious for operating shell companies to launder money through. There any number of companies or individuals Principe could have been received compensation from OneCoin through.
Does Principe really expect people to believe he wasn't compensated at all?
Especially when he's claiming damages as a result of losing the Skyway Capital contract, which sounds awfully similar to the OneCoin gig.
In his own words, when Principe was first approached about OneCoin he dismissed it as 'either a scam or pyramid scheme'. So why then would he agree to publish a PR fluff-piece in Financial IT and appear at a OneCoin event?
The defendant in Principe's lawsuit is Timothy Curry (aka Tim Tayshun), a staunch critic of OneCoin.
Citing numerous examples of Curry calling out Principe's relationship with questionable businesses, Principe claims
Curry knew (his) statements were false.

Curry's statements cause Principe to be shunned or avoided (and) expose (him) to hatred, contempt, ridicule or obloquy because they challenge his business ethics, accuse him of a crime, and falsely claim he is associated or affiliated with a criminal enterprise.
Note that Principe doesn't dispute OneCoin is a "criminal enterprise", his objection lies solely with being (allegedly falsely) associated or affiliated with it.
Principe states that prior to getting involved in OneCoin, he enjoyed 'a good reputation both generally and in his occupation'.
He blames Curry for his current predicament and claims he's 'been forced to pay an outside consultant to help repair the damage to (his) reputation'.
As a proximate result of these statements, Principe has been damaged because Principe lost clients, business, potential clients and income in excess of $75,000.

Curry's statements had the effect of discouraging businesses from dealing with Principe, by lowering the reputation of Principe, and deterring other businesses from dealing with him.
Far be it from me to point out the obvious, but surely Principe getting into bed with Ponzi schemes is the root cause of the problem here?
Pointing out, analyzing and commenting on the relationship that Principe has/had with OneCoin and Skyway Capital is defamatory how?
Where Principe's lawsuit will end remains to be seen. From the sounds of it though, Curry already has a game plan in place;
The accusations are frivolous and I can not only support, but HEAVILY EXPOUND upon the justification for anything I've ever written about Principe.

I additionally have quite a bit of fun "Discovery" to challenge him on, in addition to having emailed and phoned his offices many times last year seeking direct correspondence with him, prior to further observing and investigating him thereafter.
A deposition would probably clear up whether Principe received compensation from OneCoin via anyone or in any form quick smart.
As for the busted Skyway Capital deal, I'd suggest they pulled the plug because of the scrutiny. For obvious reasons, Ponzi schemes don't like being publicly scrutinized.
OneCoin is probably the biggest MLM Ponzi scheme in operation today. I'd opine Skyway Capital didn't to take on the exposure Principe's prior relationship with OneCoin brought on.
A final thought I'll leave you with, begins with a read of the accolades Principe bestows upon himself in his lawsuit (verbatim).
given numerous speeches and presentations, as well as trainings and workshops, throughout the world
written over thirty published articles in the transaction banking, finance and technology arena
is the official Trade Finance Trainer for the certificate program of Florida International University and Florida International Banking Association (FIBA) since 2012
was Chairman of the Banker's Association for Finance and Trade (BAFTA) and the International Financial Services Association (IFSA) National Trade Services Product Management Committee from January 2009 to December 2013
the Founding Chairman of the IFSA Financial Supply Chain Committee in February 2008
an owner and publisher of Financial IT, an online and print resource for Financial Technology market analysis
How then has Principe failed to see the Ponzi forest for the trees, not once now… but twice?
Stay tuned…
Update 12th April 2018 – As per a March 30th agreement, a settlement between Chris Principe and Tim Curry has been reached.