OneCoin digs up Veska Ignatova to headline "legend" event

Veska Ignatova has made her first public appearance at a OneCoin promotional event.
At the event hosted in Bucharest, Romania over this weekend, Ignatova was the headline speaker and corporate representative – a position that's been vacant since the arrest of her son, Konstantin.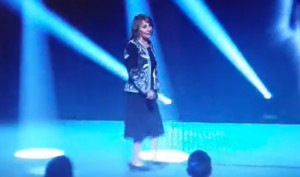 Appearing uninterested and at times uncomfortable, Ignatova shuffled onto the stage and rushed through her speech in four minutes.
The speech itself was unremarkable, full of promises OneCoin affiliates have been hearing for years.
new DealShaker platform (this would be the third version of the failed ecommerce website)
reintroduction of One Forex investment platform (failed 2018 project)
mobile app revisions
the promise of one million DealShaker and ten million affiliates (this has been a mantra for around three years)
revised education packages to bundle with onecoin token investment
You can bet that any OneCoin investor watching the event would have traded all of the above for the ability to cash out their OneCoin tokens.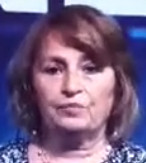 Withdrawals of OneCoin points collapsed in January 2017. Since then Veska (right) and her family have been keeping invested funds and only paying out recruitment commissions.
What's truly remarkable about Ignatova's appearance is that it happened at all. Ignatova's son and daughter, Konstantin and Ruja, have been indicted in the US on fraud charges related to OneCoin.
Konstantin was arrested in March 2019. He plead guilty and is cooperating with US authorities.
Ruja was indicted in October 2017. After fleeing to Greece upon learning of her indictment that same month, she hasn't been seen or heard from since.
Unofficially Ruja is believed to either be dead at the hands of the Russian mafia, or hiding in a country that lacks an extradition treaty with the US.
It is this backdrop that makes Veska's appearance as the new public head of OneCoin truly remarkable.
Neither Konstantin or Ruja were mentioned in Veska's speech. Their indictments and subsequent criminal cases were indirectly dismissed as "misunderstandings and lies".
One can imagine the acknowledgement she's abandoned her children to be the face of a flailing Ponzi scheme might have played into Veska's deflated stage presence.
We'll of course never know.
What I can tell you is OneCoin hasn't hit rock bottom yet. Until the Russian mafia take to the stage, this is all just an end-game trailer.
Update 23rd August 2020 – A few hours after this article went live OneLife Australia deleted video of the "legend" event from their Facebook page.
I'm not aware of any other recordings of the event to link to.
Update #2 23rd August 2020 – A copy of Veska Ignatova's speech is available courtesy of Crypto Xpose (multi-part).