SAEG Receiver seizing Mike Sims' assets

Following an asset deposition of Mike Sims back in May, the SAEG Receiver has begun seizing assets tied to fraud.
Note that BehindMLM has previously referenced the SAEG case as the Yas Castellum case. Both SAEG and Yas Castellum are corporate entities tied to a Ponzi scheme the CFTC sued earlier this year.
In a nutshell, Yas Castellum was a money laundering shell company tied to Mike Sims and his brother-in-law Marcus Brisco.
SAEG Capital General Management was tied to Tin Quoc Tran, who together with Sims and other accomplices ran the Ponzi scheme.
Given the Receiver has been given the "SAEG" title, we'll be referring to proceedings using SAEG branding going forward.
Assets being seized from Sims include:
a condo in Florida;
a down payment on another "E11even" condo in Florida;
a Mercedes G-Wagon;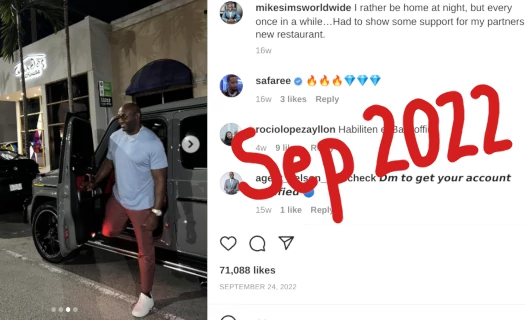 a Bentley Continental;
a Bentley Flying Spur;
a Rolls Royce Cullinan;
a leased Cadillac Escalade;
a Rolex watch;
cryptocurrency;
forex investments;
a laptop;
two cell phones; and
a financial interest in MAS Capital and Mike Sims Worldwide and NYC Futures Fund
Due to his involvement in OmegaPro, Mike Sims is our primary interest in the CFTC's SAEG case.
For reference though, assets being seized from other SAEG defendants include:
Tin Quoc Tran (owner of SAEG Ponzi)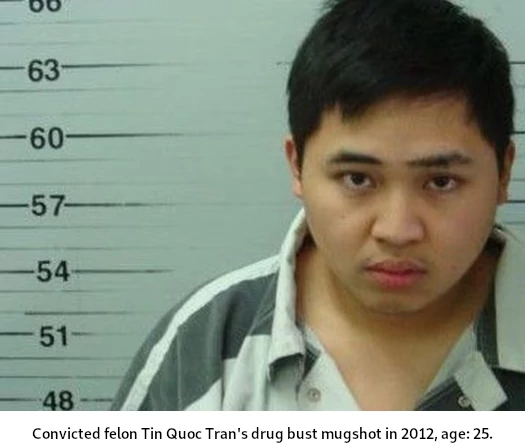 a Katy, Texas house Tran tried to liquidate through Thuylinh Nguyen (the Receivership took possession of the house as of May 2023, pending court approval it has been sold for $695,000);
another house in Anaheim, California;
another house in Santa Ana, California; and
$124,000 paid as a retainer to Tran's attorneys
Marcus Brisco (laundered investor funds with Mike Sims)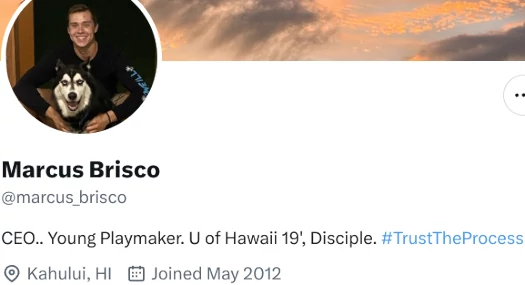 a house in Maui, Hawaii;
a Mercedes Benz vehicle;
a Jeep truck;
a pool table;
three watches;
a laptop computer; and
a cell phone
Francisco Story (worked closely with Tran)
a 2018 Triumph motorcycle (abandoned due to a lien that "exceeds its fair market value");
a 2022 Kawasaki motorcycle; and
an interest in "certain bank or brokerage accounts"
Ted Safranko (worked closely with Tran)
Ted Safranko (right) worked closely with Tran and is the primary link to the much larger Traders Domain Ponzi scheme. I believe, at least on some level, that SAEG fed into The Traders Domain.
Since the SAEG and Traders Domain collapses last year, Safranko appears to have gone into hiding.
Thus far Safranko has failed to respond to the CFTC's SAEG lawsuit. This prompted the CFTC to file for Default Judgment, a decision on which remains pending.
With respect to the SAEG Receiver recovering assets from Safranko;
The Receiver attempted to personally serve Safranko with a subpoena to appear for an asset deposition, but Safranko could not be found.

Although Safranko was served with the Complaint and the SRO, he has not complied with his obligations under the
SRO to turn over assets, records, and information to the Receiver.
I suspect Safranko's disappearance is in anticipation of pending civil and criminal The Trader's Domain fraud charges.
Victims of Tran's SAEG Ponzi scheme can contact the Receiver through the SAEG Receivership's website.
The Receiver notes that, as of September 1st, "more than 30 potential claimants" reached out.
Update 6th September 2023 – Despite his assets being seized being confirmed through public court filings, Mike Sims has told a BehindMLM reader "none of this is true".