Mike Sims is butthurt his assets are being seized

Following our report yesterday on OmegaPro scammer Mike Sims' assets being seized, a BehindMLM reader reached out to him about it.
Understandably, Sims is a little upset.
I can't imagine what it feels like to think you're "getting away with it", only for a Receiver to come and take what you stole away. But against that reality, Sims is going for the desperate "it doesn't bother me" facade.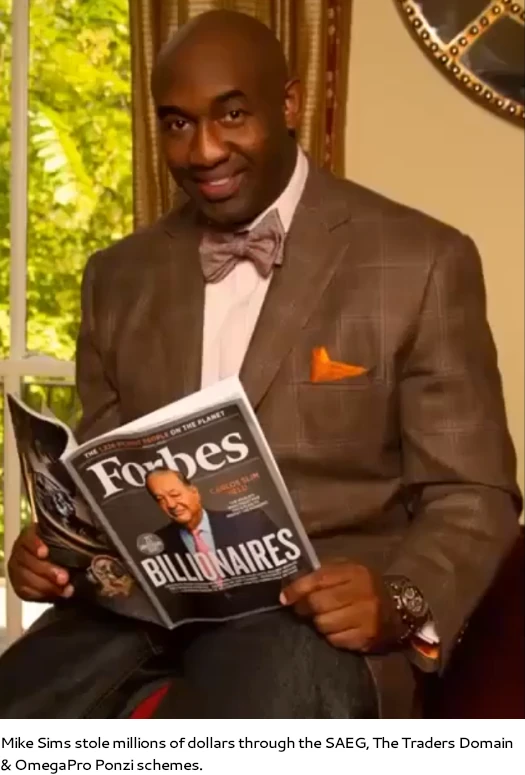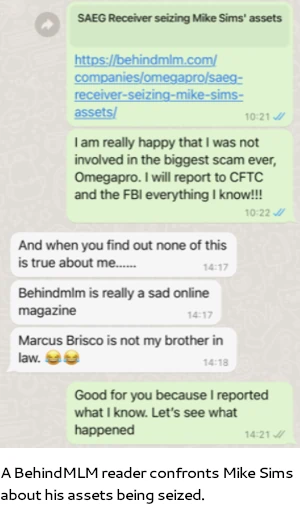 When confronted with our article and being told OmegaPro was "the biggest scam ever", Sims claimed "none of this is true".
BehindMLM is really a sad magazine.

Marcus Brisco is not my brother in law (laughing emojis).
I'm not sure why Sims would deny the accuracy of our reporting. In this instance we've quoted directly from court filings. The SAEG Receiver is seizing Sims assets.
This is happening because they were purchased with ill-gotten gains. The CFTC has pegged the SAEG Ponzi scheme at $145 million.
On top of that you have OmegaPro and The Traders Domain. While total losses are likely to exceed SAEG, we can't provide a specific dollar amount till futher regulatory action is taken.
On BehindMLM being a "sad magazine", While I've never asked I don't think websites have emotions. I imagine the internet would become infinately more complicated if that were the case.
Finally on Brisco being Sims' brother in law, I don't know either Sims or Brisco personally so I can't personally vouch for the claim.
The CFTC cited Brisco as Sims' brother in law in their SAEG Ponzi Complaint (page 3):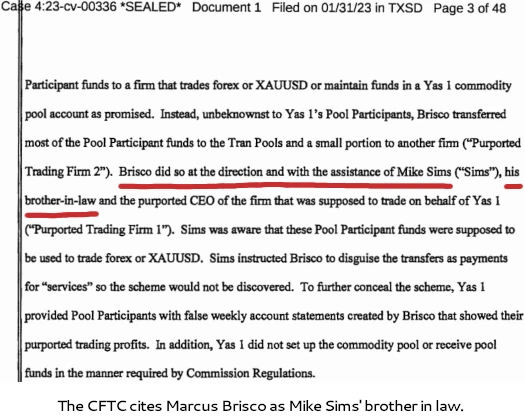 This is a publicly available document. I'm not privy to the CFTC's investigation but you'd have to assume they've done their homework for that specific detail to make the Complaint.
In any event, against a hundred and forty-five million dollars in financial fraud, it's an odd thing to get upset about.
Following consent of a preliminary injunction, it's expected Sims will eventually settle the CFTC's fraud charges – further cleaning him out.
Criminal charges haven't been filed but, given the scope of OmegaPro and The Traders Domain, are assumed to be in the works.