Russell Whitney's estate settles MOBE fraud with FTC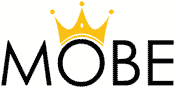 Russell Whitney's estate has settled with the FTC.
As part of the settlement, a $1,428,616 monetary judgement has been awarded.

As part of the order, it is accepted as fact by the court that, through participation in MOBE, Russell Whitney (right) participated in deceptive acts that violated the FTC Act.
The order requires Whitney's estate to surrender to the FTC
any funds under the control of Whitney's estate that are held in the name of MOBE and its associated companies;
all funds seized by the MOBE Receivership;
funds held in JPMorgan Chase bank accounts in the names of Shark Speaker LLC, Wealth Building Technologies and Expert Sales Agency; and
funds held in Esquire Bank N.A. and/ro Maverick BankCard accounts; and
claim on a $45,000 loan Whitney made to Advisors Education LLC in April 2018.
Third-parties IberiaBank, Applied Bank and JPMorgan Chase again are ordered to transfer over $200,000 held in various accounts Whitney created to the Receivership.
Cryptocurrency Exchange Coinbase has also been ordered to surrender and accounts tied to Whitney and his companies.
The FTC shut down MOBE in June 2018. Whitney was one of the first defendants to reach a settlement with the FTC.
Four months after the settlement, which stripped Whitney of MOBE related ill-gotten gains, he committed suicide.
In dealing with the FTC, Whitney's estate was represented by Ingrid Whitney.