Russell Whitney settles MOBE fraud with FTC, stripped of assets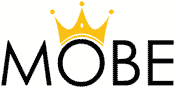 For his part in scamming consumers through MOBE, the FTC named Russell Whitney as a defendant in their fraudulent business lawsuit.
Rather than defend the FTC's allegations and clear his name, Whitney has instead opted to reach a settlement.

As per the proposed settlement, Whitney (right) acknowledges that
the FTC has sufficiently demonstrated that Defendant Whitney has engaged and is likely to engage in acts or practices that violate … the FTC Act, and that (the FTC) is therefore likely to prevail on the merits of this action
The FTC has sufficiently demonstrated that immediate and irreparable harm will result from Whitney's ongoing violations of the FTC Act unless Whitney is restrained and enjoined by order of this Court and
the FTC has sufficiently demonstrated the need for maintaining the freeze over Whitney's assets and the ancillary relief ordered below.
The settlement agreement goes on to prohibit Whitney from misrepresenting
consumers who purchase MOBE's goods or services will earn or are likely to earn substantial income;
purchases of MOBE's goods or services are refundable without conditions and;
any other fact material to consumers concerning any good or service, such as: the total costs, any material restrictions, limitations or conditions; or any material aspect of its performance, efficacy nature or central characteristics
Whitney is further restrained from selling, renting, leasing, transferring, using, disclosing or benefiting from MOBE customer information.
On the financial side of things Whitney's MOBE assets are to remain frozen, pending repatriation (for foreign held assets) and eventual transfer to the Receivership.
Whitney's total assets obtained via MOBE's fraudulent business operations have yet to be determined.
In  a YouTube video published in mid 2017, Whitney claimed he was making over a million dollars in MOBE annually.
Once the FTC's proposed settlement is approved, Whitney is required to provide the FTC and Receivership with detailed financial statements and records.
Looking forward beyond MOBE, Whitney is prohibited from creating or exercising any control of a business entity without first providing notice to the FTC.
Update August 22nd 2018 – On August 20th Judge Dalton Jr. granted the preliminary injunction stipulation between Russell Whitney and the FTC.