Payment processors denied slice of MOBE Receivership pie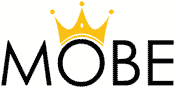 As per a January 6th order, MOBE's non-consumer creditors were directed to file claims for payment consideration.
As per a report filed by the MOBE Receiver on April 22nd;
The Receiver received a total of 15 Claim Forms.

Twelve of the Claim Forms were presented by "Consumer Creditors."

The three Non-Consumer Claim Forms received all were submitted by payment processing companies.
The three payment processors in question are Priority Payment Systems, Stripe and Peoples Trust. Each claimed $511,459, $38,221 and $357,827 respectively.
All three processors wound up withdrawing their claims.
Priority Payment Systems opted to withdraw its claim when the Receiver pointed out

(i) it had assigned its claim to another entity, and

(ii) it had reached a settlement with the Receiver two years ago under which it waived its right to seek payment from the Receivership Entities or the Receiver.

Stripe opted to withdraw its claim when the Receiver pointed out that the information provided by Stripe did not support a claim against the Receivership Entities, but instead pertained to non-Receivership Entities that were owned or controlled by the Defendant (Russel) Whitney. 

Peoples Trust opted to withdraw its claim when the Receiver pointed out that it had violated the Court's TRO and Preliminary Injunction in Canada by continuing to utilize the funds it was holding as credit card reserves to reimburse itself for paying chargeback claims, and that it may be liable to the Receivership Entities for aiding and abetting the MOBE fraud by continuing to process credit and debit card charges at a time when it knew, or should have known, that MOBE was a fraud.
BehindMLM covered the Peoples Trust litigation separately in 2017.
Disallowed consumer creditor claims filed topped out at $181,267:
Hermes and Piedad Maria Alberttis (bankruptcy claim) – $34,404
Leonardo Dias Brame (bankrtupcy claim) – $181,267
Josmy Esteban Familia Ramirez – $2267
Josiah Edward Mascow – $74,655
Glynis Smalley – $107,231
Analuz Martinez – $2497
Bruce A. Rosekopf – $25,225
Jennifer Shipp – $64,562
Efren Antonio Rivas Betancourt – $44,489
Barbara Roman – $102,000
Jennier Gligoric – $156,000
Coley Elwood Coggin Jr. – $105,154
I'm putting down these claims down to not understanding what a non-consumer creditor is, or just trying their luck.
Progress is excruciatingly slow but I expect at some point MOBE's victims will also be able to file claims (I have no information on this so don't ask for updates etc.).