MOBE Receiver seeks to recover $925,000 from Peoples Trust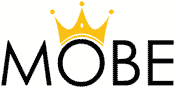 In an attempt to retain almost a million dollars fraudulently obtained through MOBE, Peoples Trust in Canada decided the preliminary injunction didn't apply to them.
This prompted a lawsuit against Peoples Trust by the MOBE Receiver, which is currently playing out in the Superior Court of Quebec.
Peoples Trust processed credit card payments for MOBE.
Following the granting of a preliminary injunction, which required all such processors to turn over fraudulently obtained funds to the Receivership, the Receiver contacted Peoples Trust to enforce the order.
Rather than comply, Peoples Trust refused on the basis it was "a foreign company … not bound by (the) Preliminary Injunction".
The Receivership engaged Canadian counsel to file suit against Peoples Trust in the Superior Court for the Province of Quebec, District of Montreal.
On September 17th the court entered an order that saw it recognize the preliminary injunction granted in the US on a preliminary basis.
To that end there's an evidentiary hearing scheduled for December 20th, which the Receiver wishes to testify at in person.
The estimated testimony cost to the Receivership is about $2000, with potential recovery of around $925,000 USD.
Not surprisingly, the Receiver's motion for Authority to Travel was granted within 24 hours.
Not really sure why payment processors keep trying to hold on to fraudulently obtained funds.
For as long as I've been tracking MLM related litigation, I don't recall a payment processor ever being permitted to retain funds connected to a regulatory action.
Doesn't matter who they are or where they operate from – if there's a significant sum of money at risk, the processor always ends up getting steamrolled in court.
In related news proceedings against Susan Zanghi have been stayed, following submission of a settlement proposal to the FTC Commission for review.
The FTC has stated consideration of the settlement 'could take up to 60 days'.