Matt Lloyd starts up Scale Fast Advertising ($5000 set up fee)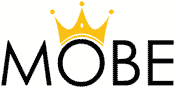 Three and a half weeks ago a preliminary injunction was granted against MOBE founder Matt Lloyd.
"About 3 weeks ago" Lloyd created the "Scale Fast Secrets" private Facebook group.
As I write this there's no publication information available on the Scale Fast Secrets Facebook group page.
It's a closed private group of around 600 members, all of which are assumed to be former MOBE affiliates.
Further research reveals Lloyd also launched a Scale Fast Advertising website on or around September 10th – five days after the MOBE preliminary injunction was granted.
Unlike the secret Facebook group, the Scale Fast Advertising website is a little more forthcoming with information.
The hook for the company is "free" 'Practical How-To Training Each Day On How To Place Paid Ads To Bring In A Flood Of Customers…'
I've put "free" in parenthesis, because behind the hook there's a paid advertising management service.
At this time, I'm only looking for a handful of clients who I will personally work with.

My sweet spot is helping clients who already have some level of success – with annual turnover between $100,000 to $500,000 – and helping them scale to an entirely new level.

Ideally you're already investing $10,000 (or more) in your online advertising each month.

There's a setup fee of $5,000 to assess your current business structure, marketing activities and sales processes so we can pinpoint your biggest leverage points.

Your business will have the attention of my entire team. That includes copywriters, designers and traffic experts on all the main platforms we run ads on.
If Matt Lloyd wants to run an advertising service, cool.
Why he's looking to charge businesses $5000+ for advertising services plus undisclosed "goods and services" should be obvious;
You should assume that the owner of this website is an affiliate for providers of goods and services mentioned on this website and in any video.

The owner may be compensated when you purchase from a provider.

Perform due diligence before purchasing from this or any other website.
The injunction froze Lloyd's assets and outside of MOBE he had no significant source of income.
What we're unclear on though is where the six hundred former MOBE affiliates people Lloyd has gathered on Facebook fit in.
Especially considering by way of the preliminary injunction, Lloyd is 'prohibited from doing anything with the MOBE affiliate and customer database.'
Does that prevent Lloyd soliciting members to his secret private group? No.
But if the majority of members of the group are former MOBE affiliates, then the how becomes somewhat irrelevant.
The good news is the preliminary injunction also required Lloyd to disclose to the FTC and MOBE Receivership any new business activities.
IT IS FURTHER ORDERED that Stipulating Defendants, their officers, agents, employees, and attorneys, and all other persons in active concert or participation with them … are hereby preliminarily restrained and enjoined from creating, operating, or exercising any control over any business entity, whether newly formed or previously inactive … without first providing (the FTC's) counsel and the Receiver with a written statement disclosing:

(1) the name of the business entity;

(2) the address and telephone number of the business entity;

(3) the names of the business entity's officers, directors, principals, managers, and employees; and

(4) a detailed description of the business entity's intended activities.
So at least as far as any dodgy goings on with Scale Fast Advertising, Lloyd has both the FTC and Receivership watching over his shoulder.
That is of course assuming Lloyd informed both the FTC and Receivership of Scale Fast Advertising before he launched it.
Fair enough you don't want to disclose anything specific to the general public but you at least did that much, right Matt?