Matt Lloyd's MOBE entry of default set aside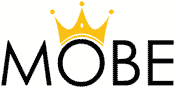 Following an entry of default recorded against Matt Lloyd McPhee on February 1st, McPhee filed to have it set aside.
McPhee's motion was granted on April 19th.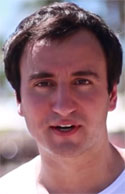 In his motion, McPhee (right) argued he was under the impression he was still in settlement negotiations with the FTC. And so he hadn't filed a response to the FTC's complaint.
The assertion made little sense seeing as McPhee, through his ex-attorneys, had had no contact with the FTC since December 15th.
The court ruled that because default judgment hadn't been entered, there was good cause regardless to set aside the entry of default.
The Court also finds that McPhee would suffer significant financial loss if the Court were to deny the Motion.

As the Court previously noted, Plaintiff appears to be seeking more than $125,000,000 in damages.

In addition, the Court does not find that Plaintiff will suffer significant prejudice if this case is allowed to proceed on the merits.
The FTC had raised concern that creditors would be able to recover funds from McPhee outside of the FTC action, however the court dismissed this as speculation.
The potential threat that some creditors may be able to obtain judgments against McPhee is significantly outweighed by the financial loss McPhee would suffer if the Court were to deny the
Motion.
The FTC failing to file for default during negotiations with McPhee was brought up to support the unlikelihood of creditor judgments.
As it stands McPhee delayed response to the FTC's complaint has been accepted.
A settlement between the parties is still possible, but in the meantime the case proceeds towards trial.