Matt Lloyd heading towards MOBE fraud settlement with FTC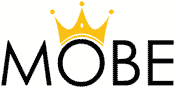 As expected, rather than fight the FTC's allegation that MOBE was a $125 million dollar fraudulent business, owner and CEO Matthew Lloyd McPhee appears to be heading towards a negotiated settlement.
Settlement negotiations between Lloyd and the FTC at this stage are well underway but the outcome is still uncertain.
Nevertheless, the FTC appear confident of reaching a settlement.
Defendants McPhee and (Susan) Zanghi have both indicated that they would like to discuss resolving all the claims against them and the FTC, and these defendants have had some preliminary discussions with the FTC regarding settlement that are promising.
So much so that the FTC has taken the unusual step of seeking a $50,000 frozen asset release towards Lloyd and Zanghi's legal defense.
On July 3rd the FTC filed a consent motion seeking a TRO extension and rescheduling of the upcoming July 17th preliminary injunction hearing.
There is good cause for the requested relief, as it will allow the parties time to continue discussions on a settlement that would resolve all claims in this action and facilitate the efficient repatriation of significant sums of defendants' foreign-held assets.
Thus far MOBE co-defendants Susan Zanghi and Russell Whitney have reached stipulated preliminary injunction settlements with the FTC.
In the consent motion it is also revealed
Defendant McPhee has informed the FTC that the MOBE corporate defendants will not be retaining counsel or taking steps to defend themselves against the allegations in the complaint.

Accordingly, the FTC will be moving for default judgments against these corporations once service of all corporate entities is complete.
This leaves Lloyd as the sole remaining defendant able to challenge the preliminary injunction.
The fact that MOBE itself won't be defending the lawsuit however, provides insight into the extent to which that's likely to happen.
The FTC are looking to settle within the next 60 days and Lloyd, having seen the writing on the wall, looks set to play ball.
In accordance with the granted TRO, Lloyd has begun repatriating foreign held liquid assets belong to himself and MOBE's corporate entities.
To complete repatriation however, Lloyd claims he 'needs further assistance of counsel to complete this task.'
Which brings us to the $50,000 carve out.
As it stands both Lloyd and Zanghi are being represented by attorneys Andrew Cove and DJ Poyfair.
Mr. Cove and Mr. Poyfair are willing to provide this assistance and to continue advising McPhee and Zanghi on a potential settlement, but request $50,000 to cover future fees and expenses they will incur.

McPhee and Zanghi therefore request that, after the foreign assets are repatriated, that $50,000 from those repatriated assets be unfrozen to pay Mr. Cove's and Mr. Poyfair's future fees and expenses incurred in completing the repatriation of foreign funds and counseling McPhee and Zanghi in settlement negotiations with the FTC for a period of 60 days.
Typically the FTC vehemently oppose the use of frozen assets to cover legal costs of defendants in enforcement actions.
One can assume the amount to be repatriated must be far in excess of the requested $50,000, in addition to the carve out being likely less than what it would cost to repatriate the undisclosed amount through litigation.
McPhee and the MOBE corporate defendants have substantial assets located in Canada, Australia, Malaysia, Mauritius, and Bulgaria.

Without McPhee's cooperation in repatriating these foreign assets, the Receiver would almost certainly incur costs that far exceed $50,000 to repatriate these assets through retaining foreign lawyers and instituting legal proceedings in these countries.

As such, unfreezing $50,000 of the foreign assets to secure the assistance of counsel in repatriating assets will meaningfully increase the amount of money that will be available for
consumer redress if the FTC prevails on the merits of this action

If the Court grants this request, Mr. Cove's and Mr. Poyfair's representation of McPhee and Zanghi would be limited to just these two tasks, and they would not agree to generally represent McPhee and Zanghi for the duration of the litigation unless the Court approves further releases of frozen funds for payment of legal fees.
There's also an out should the MOBE Receiver determine Lloyd is leading the FTC on.
Because the assets are held in foreign banks, it is possible that McPhee's best efforts may not be sufficient to cause all of these assets to be repatriated.

In the event that McPhee is unable to repatriate all of the liquid assets identified in the financial statements, the parties agree that the Receiver should only release the $50,000 for attorneys' fees if the Receiver determines that McPhee has used his best efforts to repatriate his liquid assets.
Otherwise take this for what it is, Matt Lloyd waving the white flag.
MOBE is finished and any notion that the FTC's allegations will be challenged and MOBE will resume business operations can be put to rest.
In line with what's going on with the Digital Altitude settlements, I imagine an eventual settlement with Lloyd will similarly prohibit him from defrauding consumers through similar coaching schemes like MOBE.
Amusingly, one of MOBE's payment processors, QualPay, has filed an objection to the FTC's motion.
QualPay are desperately trying to cling on to $6.3 million dollars of funds obtained through the fraudulent operation of MOBE.
If the $6.3 million isn't declared exempt from the TRO, QualPay argues it will continue to face "devastating consequences".
Despite lengthy objections filed that obliterate any claims QualPay might have to the $6.3 million in question, the company argues the 'FTC and the Receiver have offered nothing but lawyer argument and speculation'.
A hearing on QualPay's motion was scheduled for July 17th. The processor is worried that if the FTC's 90 day extension motion is granted, their hearing will also be pushed back.
A decision on both the FTC's extension motion and QualPay's objection is pending.
Update 8th July 2018 – As far as I know QualPay's objection hearing is still taking place on June 18th.
The FTC's motion meanwhile has been granted. The preliminary injunction hearing has been rescheduled for September 13th.
It is expected Matt Lloyd will settle with the FTC before this date.