MOBE admins confirm FTC investigation, beg for legal defense funding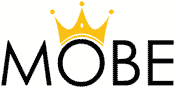 Following our announcement yesterday, BehindMLM can now confirm an FTC investigation into MOBE.
That investigation is directly responsible for the MOBE website being offline and suspension of business operations.
Our first confirmation comes from a Canadian-based contractor, citing an official announcement by MOBE's "tech team".
Hi everyone.  I know a lot of you have been asking what is going on and right now NO ONE has a definite answer.

Based on an announcement from the tech team, the FTC has stopped all MOBE websites with no warning.
Secondary confirmation was received by one of MOBE's social media admins, claiming the same thing.
Based on an announcement from the tech team last night, the FTC has stopped all MOBE websites with no warning.

From what myself and a few other top leaders have researched and analyzed – By law, Matt and the MOBE team are not allowed to reach out, or talk or post on social media.

We will continue to update as information becomes available. But it's the weekend so we don't expect to hear anything for the next few days.

Again, we are not in contact with any of the MOBE team and do not have definitive answers.

Nor do we have access to, or authorization to speak in [sic] behalf of MOBE.
Initial responses to confirmation by MOBE's top earners include requests for funding to mount Matt Lloyd's legal defense.
If you've been thinking why doesn't Matt (Lloyd) just made an announcement, it's not as simple as that.

The research shows that it's regarded as a "criminal offense" for him or anyone to do so.

In these cases a group of outside people can raise money to fund a team of lawyers to put a case against the FTC.

In theory here's what this would look like;

The costs are say $250K, but the first $100K instalment should be able to get things moving.

The lawyers would take this money and support Matt.

Then Matt would pay a hefty settlement… whatever it may be. We all know Matt will pay it.

If you are able to help financially, please reach out in a private message.
From this we can surmise the FTC's TRO has likely frozen Lloyd's and MOBE's known assets.
Recalling the same requests made after the SEC busted Traffic Moonsoon, donated funds are typically lost on efforts that only prolong the inevitable.
The FTC wouldn't have filed suit against MOBE had they not sufficient evidence to prove the majority of company-wide revenue was being derived from affiliates.
That is to say MOBE was operating as a pyramid scheme, regardless of the products and/or services attached to it.
We certainly suspected as much in our published 2014 MOBE review, pointing out that the retail viability of $30,000 "we'll teach you how to market" courses is questionable.
Like Digital Altitude, this pitch typically devolves into, "We'll teach you how to recruit new affiliates who'll pay $30,000+, who'll then recruit new affiliates who'll pay $30,000+" and so on and so forth.
Based on how the FTC's case against Digital Altitude went down, I'm expecting the MOBE complaint will be unsealed next week.
Stay tuned for a full analysis and breakdown as soon as we have access to the legal docs.