MMM Nigeria situation deteriorates, top affiliate flees for Philippines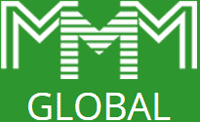 Despite promises to return earlier this month after MMM Nigeria collapsed in December, widespread reports suggest most affiliates in the cash gifting scheme are not getting paid.
In addition to withdrawal restrictions put in place in the hope affiliate recruitment will pick up again, now it appears MMM Nigeria's top affiliate has fled the country.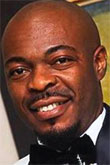 Amid reports he was the owner of MMM Nigeria, last month Chuddy Ugorji (right) was outed as the scheme's top Nigerian affiliate. In Ugorji's own words, he's one of the 'top guiders of this great community'.
With respect to MMM Nigeria's business model, what this means is Ugorji is at the top of the cash gifting chain.
Ugorji is reported to have brought the MMM Global Ponzi scheme to Nigeria back in 2015. Through his Twitter profile Ugorji was actively promoting MMM Global up until it's collapse in April, 2016.
Ugorji is reported to have personally stolen over 5 billion Naira ($16,396,200 USD) from MMM Global and MMM Nigeria affiliates.
Rumors linking Ugorji to the Philippines began last year. Ugorji is reported to have started up MMM Nigeria with the assistance of individuals in Dubai and the Philippines.
Ugorji himself denied the Philippine link when question of his ownership of MMM Nigeria arose last year.
MMM founder is a Russian Sergey Mavrodi not a Philippines [sic].

I have never been to Philippines, the stories about going to the Philippines are untrue.
That appears to have been hogwash, following confirmation Ugorji and his wife recently fled to the Philippines.
Ugorji's relocation happened after he released new conditions for the payment of investors.

He had given the impression that the Ponzi scheme had started paying outstanding mavro (money) to Mavrodians, the participants of the scheme.
For his part Ugorji isn't denying he's fled Nigeria. On his personal Facebook account Ugorji can be observed still trying to con those asking questions.
Asked one MMM Nigeria affiliate on January 23rd;
Hello Chuddy Ugorji there is a rumor fly all over the country that u and ur wife have duped poor Nigeria and flee to Philippines, pls what do you have to say about that concerning MMM members?
To which Ugorji replied;
My brother, i have nothing to say than to allow the fools to make noise.

There is no element of truth in what they posted, how can one person take all the money from MMM when MMM has no central account?
Make no mistake, someone controls the MMM Nigeria backend. That person or persons are wholly able to manipulate the system as they see fit, directing gifting payments to whatever accounts they wish.
Ugorji's current Facebook page photo shows him riding a police motorcycle in Indonesia circa 2015. He is surrounded by individuals wearing "I love passive income" t-shirts.