MMM Nigeria affiliate threatens to go juju on Mavrodi's ass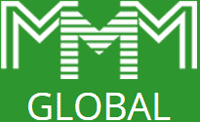 With more and more MMM Nigeria affiliates realizing they're not going to get paid each day, emotions are running high.
Now one particular investor has dropped an ultimatum: "Give me back my money within two weeks or else".
In a support message sent through MMM Nigeria, Nzu Treasure has threatened to kill his MMM Guider and the person who recruited him.
For those unfamiliar with the scheme, a Guider is an affiliate tasked with providing local support to other MMM Nigeria affiliates.
Treasure also has a colorful message for MMM Global founder Sergey Mavrodi:
Nzu Treasure has written to the support arm of MMM threatening to kill the founder of the Ponzi scheme, Sergey Mavrodi, with African magic also known as juju, if his money is not paid back in two weeks.

"Hello Mavrodi,

You can't eat my money and go like that. See let me tell you Mavrodi my father is a native doctor.

I give you 2 weeks to pay me my money or my father will kill you in that Russian [sic]."
When he's not scamming people out of millions of dollars, Mavrodi authors fictional books on the occult.
Who knows, maybe Treasure's threats to go juju on Mavrodi's ass might work after all.