Blood on Chuddy Ugorji's hands after mother of two commits suicide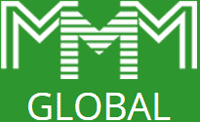 The collapse of MMM Nigeria in as many months continues to wreak havoc in the lives of those who invested.
The latest casualty is a mother of two from Benue, a state in Nigeria's south-east.
On the eve of December 28th, Gloria Samson
bade her children bye and apologised for any wrongdoing she might have committed against them.
Samson then reportedly left the house and did not return.
A few hours after her departure one of her children called their father, a printer who was still at work.
(Mr. Samson) assured his kids not to worry that she would return.

Unfortunately this was not to be, as Gloria never reunited with her family.

"Tracing her became difficult and I had to return home around 11pm of that fateful day. The only thing I could do was to call my younger brother and brother in-law informing them of the sudden disappearance of my wife," David Samson, the deceased's husband, told Tribune.

Samson said he walked to a nearby police station to lodge a complaint of the sudden disappearance of his wife.

"From there, I was asked to make a statement and drop my phone number, but alas, I did not hear from them again," Samson added.

It was later discovered that the woman had walked down to River Benue and drowned herself. The police recovered her body on January 2.
Mr. Samson only became aware of his wife's suicide on January 17th.
Gloria Samson is believed to have taken out a ₦400,000 loan to invest in MMM Nigeria ($1297 USD).
In an attempt to obtain further details on the suicide, Nigeria's Tribune Online sought comment from people who knew her.
One of her friends at Wadata market who deals in foodstuffs and simply identified herself as Madam Kate told Sunday Tribune that, "this woman came to my stall early December, she was so moody, unlike her usual way of life.

I asked what the problem was, and she told me that she had run into deep problem.

She added that she collected a sum of money and put it into 'that business that brings in quick money' but learnt that the thing had collapsed.

"She even threatened to run away, but I encouraged her to pray as God would intervene and she left.

I did not hear from her until last Tuesday when the news came that she drowned in River Benue and her body was recovered here around Wadata."

It was the same story at her home in Vandeikiya Street, Makurdi. Those who spoke to Sunday Tribune said that the once jovial Gloria suddenly became depressed, until news started filtering in that she had invested  money she took from a finance institution and put it into MMM.

A neighbour who pleaded anonymity and corroborated this said that some staff of the local bank where she obtained the loan but were oblivious of her death traced her to her residence.

The purpose of the visit was to notify her that she had defaulted in her loan payment, only to be informed that the same person they came looking for had passed on.

"As a neighbour, two days after the discovery of the body, some people who claimed that she took loan from them and expected her to pay back on a monthly basis but did not see her traced her to this place and were asking of her from some of us outside.

It was when we told them that the person they were looking for had died and immediately they disappeared," the respondent said.
Mr. Samson was aware of his wife's loan but claims he didn't know she'd invested the money into MMM Nigeria.
The widower explained further that he discovered that his wife became depressed around early December when the news of the crash in MMM filtered into town.

"I  asked her what the problem was, but she only told me that she was sick and we went to hospital where she was diagnosed with typhoid and malaria.

She was placed on drugs and this was the situation till  Christmas Day.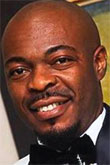 Chuddy Ugorji, the man purportedly responsible for starting up MMM Nigeria, fled to the Philippines last week. Ugorji is reported to have stolen $16 million USD through MMM Global and MMM Nigeria.
Ugorji also appears to have abandoned his social media profiles. The last post on his personal Facebook page is a motivational meme published on January 22nd.
MMM Nigeria first collapsed last December. The scheme reopened on January 13th, only to stop paying affiliates again a few days after.
Investor confidence in the scam is shot, prompting nowhere near enough newly invested funds to pay out withdrawals.
Over two million Nigerians have reportedly invested in MMM Nigeria, with the situation continuing to deteriorate daily.
What happens when they finally accept they've been scammed isn't going to be pretty.