Bank of Ghana issues MMM Ghana investor warning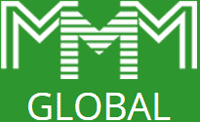 One of the more pervasive Ponzi schemes that refuses to die is MMM Global.
Founded by Sergey Mavrodi and with origins dating as far back as 1994, MMM Global collapsed last year.
Due to the scheme using bitcoin and Mavrodi walking away scott free, total investor losses were never quantified.
The aftermath of MMM Global's collapse saw a host of "provide help, get help" scams launch. Most of these have since also collapsed, but a few latecomers are still afloat.
One such example is MMM Ghana, who yesterday attracted the attention of the Bank of Ghana.
Despite being the biggest financial regulator in the country, the Bank of Ghana doesn't appear interested in regulating local Ponzi schemes.
In a "notice to the general public" published on May 10, the Bank of Ghana stated;
It has come to the notice of the Management of the Bank of Ghana that an Entity named MMM Ghana apart from operating a virtual office is moving from place to place and mobilizing deposits from the general public.

The Bank of Ghana wishes to inform the general public that MMM Ghana is NOT LICENSED by the Bank of Ghana to engage in any form of deposit – taking activity.

Hence, anyone who does business with MMM Ghana, does so at his or her own risk.
Having watched MMM Global scams collapse in South Africa, Zimbabwe and Nigeria, you'd have to be pretty brain-dead to think MMM Ghana is going to end any different.
Yet it seems any African country where MMM Global scammers are able to launch, inevitably plays out with thousands of gullible idiots losing millions of dollars.
In Ghana alone there are an estimated 10,000 investors who have fallen for the scam.
Alexa traffic statistics for the MMM Ghana website show a sharp decline from January 2017, although things appear to have begun picking up in mid April.
With regulators like the Bank of Ghana content to state investing in Ponzi schemes is a risk and leave it at that, it seems unlikely that the criminals behind African MMM Global schemes will ever be brought to justice.