MMM Global investors not paid for over a month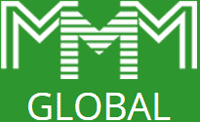 A Ponzi scheme will only stop paying investors on one of two conditions:
investor funds run out or
banking problems prevent the transfer of money within he scheme
On their website, MMM global proclaim:
There is no сentral account, where all the System money flows to (and where it can be easily stolen from :-)).

All the money is only on the banking accounts of the participants themselves!
That rules out the second condition, which leaves only one explanation as to why MMM Global haven't been in over a month.
Under the guise of a community that helps eachother, MMM Global sees new investors gift cash to existing investors. Existing investors also re-invest ROI payouts, with both new and existing funds recycled to pay off existing investors.
Within MMM Global, gifting payments among affiliates are known as "get help" payments.
Despite claims by MMM Global and their affiliates that there is no central body governing payments within the scheme, MMM Global itself co-ordinates payments between affiliates.
From what I've been able to ascertain, get help payments within MMM Global ceased on or around March 3rd, 2016.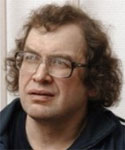 Up until the 20th of March, Sergey Mavrodi (right), owner of MMM Global, provided weekly news updates to investors.
In his last uploaded video however, Mavrodi announced 'from now on, I think that I won't be recording video messages weekly. Since, due to the absence of news, it makes no sense.'
Despite payments within MMM Global grinding to a halt in early March, Mavrodi failed to address withdrawal problems in any of the three videos uploaded that month.
Affiliates have begun to ask questions, with MMM Global support unable to provide them with any answers.
A conversation a few days ago between an Indonesian MMM Global affiliate and "Rhodes" from MMM Global support, went like this:
Affiliate: GH delay started 3-3-2015 (sic) – in Indonesia, why???

MMM Global Support: Sorry for the inconvenience, system is being updated to get rid of scammers and hackers.

Once done GF will be dispatched.

Now the best thing we have to do is to wait patiently and focus on developing/building our team.
The response is somewhat curious, as the reference to a "system" directly contradicts MMM Global's assertion that there is no "system" behind the scheme.
The lack of such a "system" is often touted as a reason for MMM Global being unable to be shut down.
The reality however is that should authorities shut down the MMM Global website and backend they use to co-ordinate payments, or arrest those running it, poof goes the Ponzi.
Furthermore, analysis of records of coordinated payments within MMM Global, would provide authorities with a road map as to who has paid what and to whom. Useful when it comes to clawbacks and bringing top scammers within the scheme to justice.
Back to our MMM Global support conversation; The affiliate in question went on to ask "Rhodes" when they could expect payments within MMM Global would resume, only to be told:
I cannot comment timeline. Please keep patience all issue will take place soon.
Right.
Here's some more confusion from MMM Global's various Facebook pages:
Fshumaf XXX: mmm can u at least be honest if system will nevr allow us to GH and we even scared to invite people , i invited people that never tasted te oney , mmm just b hones with us instead of advertising tell us what is happening.

Aung XXX: the whole world is not getting GH since March 3, 2016 and MMM is not honest enough to explain what is happening. Nobody knows what is going on.

Ayanda XXX: But the chinese are always on the testimonial GH, when you go online, looks like they are the only one getting help.

Chen Ting: Ayanda NO,Chinese is no good!  just a little of members get GH and the money <100usd ,most of people can't get GH too.

Sho XXX: I am waiting for gh last 5 weeks ?? Now what i do ????

Benardine Chinazo XXX: The crises is strong, for a month now no GH.

Marlon XXX: I am.waiting for my GH for 3 weeks already. Who can help me here?

Ple Garagrad XXX: 35 days for waiting for Gh my money. Where ?? Your System can Ph (deposit) but can not for Gh (withdrawal) ..

What do you mean ? scam ? and Bad Notifications progress from MMM from CRO and Mr.sergey mavrodi. He had gone?

I disappointed, You can not change the wolrd. If you do this ???????????

Stephen XXX: Damn! So this end up to be a scam.. I am going to lose my money?

Dipankar XXX: i am also waiting for one month for gh , i cant invite people, if i is going like this how can change the world.

weekly news is also not published by sergei mavrodi,what is happening really we dont know, pls do something fast.
And on and on it goes.
For those who have looked into Sergey Mavrodi's past Ponzi schemes, what's happening now shouldn't come as any surprise. The mathematics of paying out more than is invested can only last so long.
In a Ponzi points model you can bullshit your investors for a bit by paying them monopoly money (see OneCoin). However in a gifting model, funds paid in and re-invested are immediately paid out to existing investors.
Over time the majority of invested funds slowly make their way to initial investors, who have grown balances large enough that over time have withdrawn far more than they initially invested.
Time also sees this pool of investors grow exponentially, until math catches up to the scheme and it collapses.
Again, there's no monopoly money barrier with gifting payments. A lack of reinvestment at the top-end sees the bottom of the scheme starved of re-invested funds, which means nobody gets paid.
And that's pretty much what's going on now in MMM Global.
Suspending outgoing payments for a month within the scheme might see withdrawals resume at some point, but sooner or later they're just going to run out again.
That'll see another pause in withdrawals, with each progressive restart collapsing faster and faster.
MMM Global investors now have a choice to make:
You can either face the reality, or continue to hope against hope that Mavrodi has defied the laws of mathematics and MMM Global will pay out in perpetuity.
Oh and one final note, any MMM Global investor who's told you they've been paid this past month (likely an effort to recruit you), is full of crap.
Mavrodi's long-touted financial apocalypse is indeed inevitable. What he failed to tell you though is it'd be that of his investors.
Update 9th April 2016 – As per an update in the backoffice published a few hours ago, MMM Global has collapsed.