3 million Nigerians lose $57 million in MMM Nigeria collapse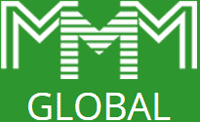 The Nigerian Deposit Insurance Corporation has revealed that an estimated three million Nigerians lost over $57 million USD in the MMM Nigeria collapse.
Speaking at an International Trade Fair on Thursday, Hadi Suleiman, NDIC's Deputy Director of Corporate Affairs
expressed regrets that Nigerians patronised the scheme despite repeated warnings from the Central Bank of Nigeria.

The Ponzi scheme is the phenomenon of illegal fund managers, popularly called 'Wonder Banks', which have continued to defraud unsuspecting members of the public of their hard earned money.

This phenomenon has been a source for concern because despite our repeated warnings over the years, some members of the public have continued to fall victims of their fraudulent practices.

"We would like to reiterate the fact that these fund managers are illegal.

I want to also draw the attention of some cooperative society which often go beyond their primary mandate by accepting contributions from members as cooperative societies are only recognised to mobilise savings from their members.

He said the use of Bitcoin, Ripples, Litecoin, and Onecoin as currencies for medium of exchange are not authorised by the CBN.
After initially collapsing last December, MMM Nigeria relaunched in January only to collapse again.
The scheme is currently limping along promising a ROI on 2017 invested funds only. As I understand it the new investment rate is pretty low.
At least $16 million of the $57 million Nigerian MMM affiliates lost was stolen by top affiliate Chuddy Ugorgi. After MMM Nigeria collapsed, Ugorgji fled to the Philippines and hasn't been seen or heard from since.