South African MMM Global chapter collapses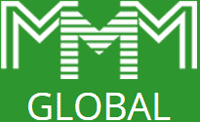 Well, that didn't take long.
Just shy of a month after MMM Global collapsed, the local South African chapter has gone under.
As at the time of publication invested funds, along with withdrawal requests, have been "frozen".
Not surprisingly, the reason for the freeze is a lack of new investment into the scheme.
The South African arm of MMM Global Republic of Bitcoin has frozen its members' money – but is urging them to deposit new funds and recruit more members to "restart" the system.
Existing investors are seemingly only half-able to grasp the mechanics of a Ponzi scheme.
Posts on the organisation's Facebook page blame media attention in the scheme that caused fewer people to join up or contribute to it, creating an "imbalance" that made it impossible to pay members out.
It is true that no new investment in a Ponzi scheme will cause it to collapse. However what "media attention" was directed at MMM Global pertained to its own collapse, due to withdrawals exceeding the rate of new investment.
But hey, why let reality get in the way of Facebook rants.
The "solution" MMM South Africa have come up with is to relaunch the scheme with "New Mavros".
It's basically the same thing, only 10% of newly invested funds will be used to pay off existing MMM South Africa investors who have had funds frozen.
And that's on top of the 10% MMM South Africa was already diverting to investors who lost money in MMM Global's collapse.
Ponzi-ception anyone?
According to information from the Facebook page, new deposits will be frozen for 14 days, after which members will be able to request withdrawals from the system.
I predicted the collapse of local MMM Global local chapters after the main scheme went bust. My prediction here is MMM South Africa aren't going to receive anywhere near the amount they need to restart the scheme over the next fortnight.
New investment is basically dead, so their demographic is existing investors. Most of which aren't going to be willing to deposit more given they believe they're already owed so much (even if most of it is just pie-in-the-sky monopoly money that doesn't exist).
MMM members have voiced their concern on social media, with one claiming he is set to lose R30 000.

Facebook user BM Abinet said the last time he checked he had 35 798 mavros (which is equivalent to the rand currency), "but now the system says my old mavros is 5 798, so where's my R30 000?"
In a somewhat hilarious turn of events, around the same time MMM South Africa collapsed last week, an investor 'filed an application in the North Gauteng High Court against the commissioner of the National Consumer Commission (NCC)'.
The investor who filed the application, Deon Janse van Rensburg,
wants the court to declare that the MMM format is legitimate and does not have the characteristics of a Ponzi, pyramid, multiplication or chain-letter scheme.
What with MMM South Africa collapsing due to a lack of newly invested funds, best of luck with the lawsuit fellas.
Sergey Mavrodi, owner of MMM Global and MMM South Africa, remains in hiding.
Enjoying the millions he stole from investors, Mavrodi is believed to be sitting on a beach somewhere laughing it up.