MMM Zimbabwe collapses, "thousands lose billions"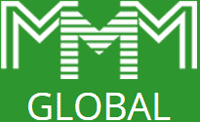 One by one would-be scammers in African countries are learning they can't beat basic mathematics.
MMM Zimbabwe initially collapsed back in early August. Affiliate withdrawals were suspended and the company strung people along by promising to come up with a solution.
The eventual solution proved to be shortsighted, with withdrawals were set to resume on September 15th.
Quite obviously the money MMM Zimbabwe had "saved" over a few weeks by not paying ROI withdrawals was going to be used till it ran out. Beyond that the company had no plans to address the withdrawal deficit.
Earlier this month MMM Zimbabwe announced they had scrapped their original solution. Instead of honoring withdrawals on a 1:1 basis, MMM Zimbabwe affiliate balances were slashed by 75% and withdrawals reopened.
That worked for a few weeks until, surprise, surprise, funds ran out again.
As widely reported in Zimbabwean media today, MMM Zimbabwe has now officially collapsed.
Thousands of people, among them civil servants, vendors and more, reportedly lost thousands of dollars (which translates to billions, trillions of the local currency) to the fraudulent online pyramid scheme.
Here at BehindMLM we typically receive comments from those profiting from the scheme. Such comments routinely ignore the rules of mathematics and attempt to justify Ponzi fraud by scapegoating the government.
The victims they steal from are left behind to pick up the pieces.
"All along things were moving in the right direction and we now have nowhere to claim our investments," said Mr Tinashe Muza of Harare.

"When we started putting our funds in the scheme one could get assistance within seven days but things later changed to 14 days and when we were shut out the waiting period was 21 days.

What it simply means is that the number of people in need of help has outnumbered the number of people joining.

Right now we have nowhere to get our money which we invested."

Another victim, Mrs Rosemary Mawonde said: "We never thought the scheme would end this way as we believed that by using EcoCash to do the transactions, things were in order.

I am surprised that EcoCash is also distancing itself from the scheme and it is clear that I will never recover the $300 that I invested."
Zimbabwean regulators have previously stated they would not regulate MMM Zimbabwe, leaving victims with nowhere to turn.
If I might be so bold to offer advice to those who lost money in MMM Zimbabwe; a good place to start would be whoever recruited you. Touching base with anyone who reassured you with Ponzi lies in the wider MMM Zimbabwe community also wouldn't hurt.
These are the people who have withdrawn your invested funds. No matter what they tell you, your money is sitting in their bank account(s).
The collapse of MMM Zimbabwe follows the collapses of MMM South Africa and MMM Global. MMM Nigeria is still running but expected to collapse in the coming months.
Good luck trying to explain the basic principles of Ponzi mathematics to that crowd though…