CFTC scores Entry of Default against MTI's Johannes Steynberg

At the request of the CFTC, an Entry of Default has been recorded against Mirror Trading International CEO Johannes Steynberg.
Following service by publication on Steynberg, he had until November 15th to file an answer.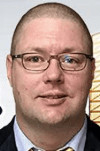 Steynberg (right) failed to do so, prompting the regulator to file for an Entry of Default on November 17th.
The court clerk recorded an Entry of Default against Steynberg on November 18th.
The Entry of Default allows the CFTC to file for default judgment at a later date.
Steynberg is currently being held in a prison in Brazil, following his arrest on an international warrant.
Steynberg's status hasn't been confirmed for the better part of a year, but he is believed to be in the midst of extradition proceedings to South Africa.
The CFTC alleges MTI was a $1.7 billion dollar Ponzi scheme. Despite this and the culprits behind MTI being known to them and living openly in South Africa, South African authorities have made no arrests.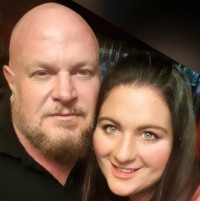 Ongoing inaction against Clynton and Cheri Marks (right), suggests if Steynberg is extradited to South Africa nothing much will happen.
Pending further clarification from the CFTC, it's unclear how their case will impact liquidation proceedings in South Africa.
Under the farcical pretense of MTI being a legitimate enterprise, civil liquidation proceedings commenced in lieu of criminal charges.
BehindMLM maintains that to date, MTI liquidation proceedings have been a waste of time.
Update 22nd January 2023 – Following on from Steynberg's Entry of Default, on January 19th the CFTC requested an Entry of Default be recorded against Mirror Trading International itself.
The court clerk recorded the requested Entry of Default on January 20th.