Mirollex securities fraud warning issued in Spain

Mirollex has received a securities fraud warning from Spain's Comision Nacional del Marcado de Valores.
The CNMV is Spain's top financial regulator (SEC equivalent).
As per the CNMV's June 28th warning, Mirollex
is not authorised to provide the investment services detailed in Article 140 of the Spanish Securities Markets Act, which include investment advice.
This is the equivalent of a securities fraud warning in other jurisdictions.
Mirollex was a Russian Ponzi launched in late 2020.
In May 2021 a video emerged confirming an actor was playing Mirollex CEO Andreas Kral.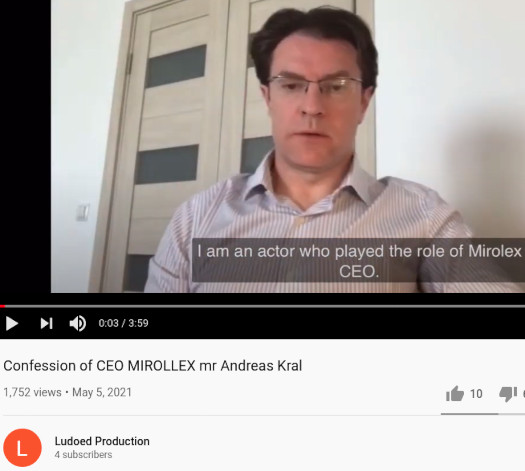 The scammers denied the legitimacy of the video and doubled down with a new investment plan.
Five days Mirollex collapsed. Total investor losses are unknown.
In addition to the actor playing Kral, the other face of Mirollex was Remmao Alafif: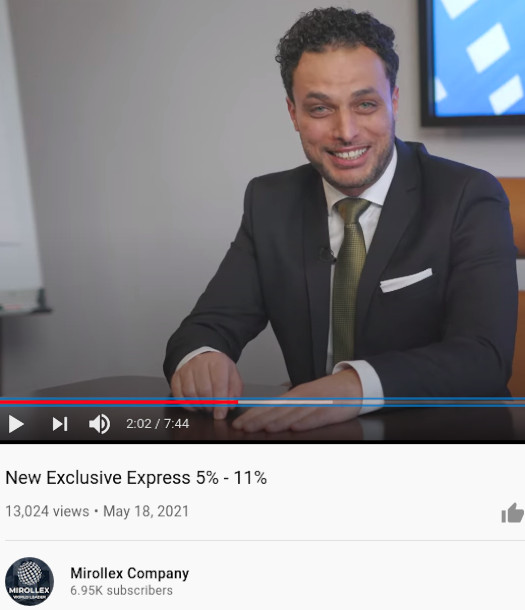 Alafif's identity remains a mystery. Given Mirollex's Russian roots, it is unlikely any regulatory action will follow the Ponzi scheme's collapse.