Maxpread Technologies securities fraud C&D from California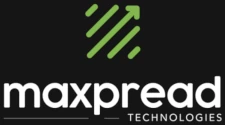 Maxpread Technologies and suspected co-owner Jan Gregory Cerato have received a securities fraud warning from California's DFPI.
As per an April 19th order, Maxpread Technologies and Cerato have been accused of securities fraud.
Effective immediately, Maxpread Technologies and Cerato have been ordered to cease doing business in California.
BehindMLM reviewed Maxpread Technologies back in January 2023.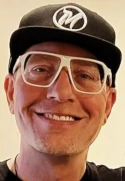 We identified the scam as a Boris CEO Ponzi scheme, fronted by Canadian national Jan Cerato (aka Jan Strzepka, right).
Following an internal investigation, DFPI claims
Cerato controlled and induced or provided substantial assistance to Maxpread.
MLM Ponzi schemes and securities fraud go hand in hand.
In line with BehindMLM's Maxpread Technologies review, DFPI accuses Maxpread Technologies and Cerato of committing securities fraud.
Beginning at least as early as 2022, Maxpread offered and sold securities in the form of investment contracts in California through general solicitations on its website.
At the time of BehindMLM's Maxpread Technologies review, Albert Ignatev was presented as owner of the company.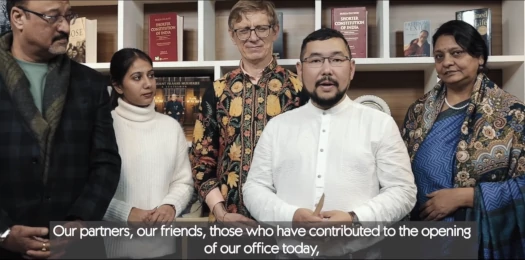 Ignatev, believed to originally be from Sarkha Republic, is a Russian national based out of Dubai.
Since publication of our review, Maxpread Technologies replaced Ignatev with an AI bot CEO: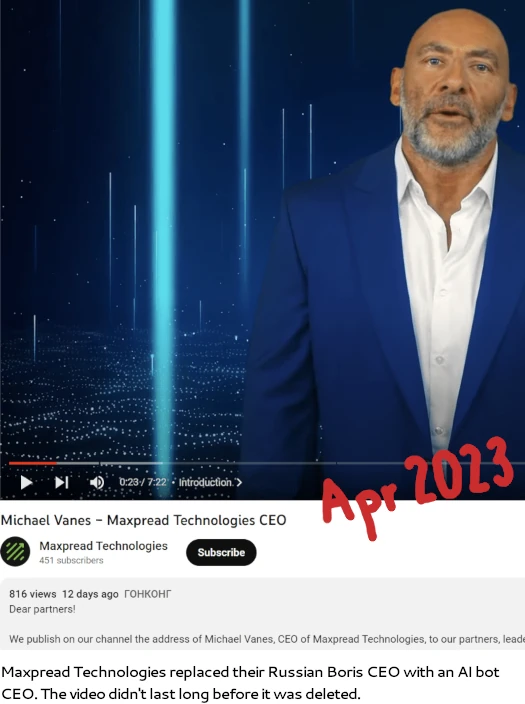 As noted by DFPI;
Maxpread claimed that its CEO was an individual named Michael Vanes.

Maxpread published a video on YouTube in which "Michael Vanes" introduced himself to prospective investors, explained Maxpread's business, and touted the profitability of Maxpread's "AI-powered arbitrage platform."

In reality, this was a hoax: the individual in the video was not the company's CEO, but rather a fictitious, computer-generated avatar programmed to recite a script.
Maxpread Technologies' AI bot CEO video was uploaded to their YouTube channel on or around April 12th. The video has since been deleted, leaving Cerato as the sole face of the company.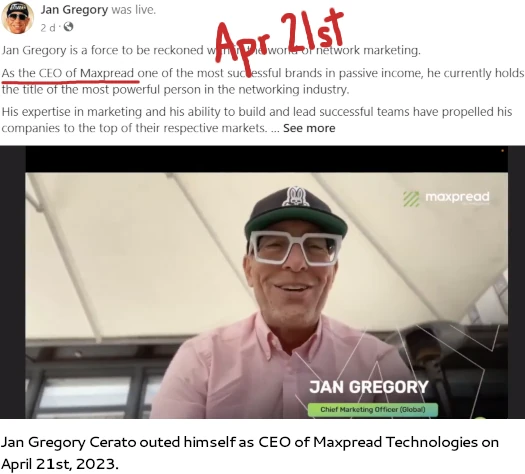 Summing up DFPI's business model, DFPI writes;
Maxpread was luring investors into what is known as a High-Yield Investment Program (HYIP).

HYIPs are unregistered investments typically run by unlicensed individuals – and are often frauds.

The hallmark of an HYIP scam is the promise of high returns on an annual (or even monthly, weekly, or daily) basis at little or no risk to the investor.

Another key element of most HYIPs is a referral program, in which the HYIP offers referral commissions or bonuses to investors to recruit new investors.

This usually leads to investors sharing information about the HYIP with their friends and family and promoting HYIPs on social media. HYIPs rarely disclose the true identities of the individuals operating the HYIP.
With respect to Californian securities law;
The Arbitrage Plans offered by Maxpread were securities that were neither qualified nor exempt from the qualification requirement under the CSL.

The Department has not issued a permit or other form of qualification authorizing Maxpread to sell these securities in California.

Based on the foregoing findings, the Commissioner is of the opinion that the securities offered or sold by Maxpread Technologies Limited and Jan Gregory Cerato were subject to qualification under the CSL and have been or are being offered or sold without first being qualified in violation of Corporations Code section 25110.
As a result of their fraudulent conduct, the DFPI has ordered Maxpread Technologies
to desist and refrain from the further offer or sale of securities in California, including but not limited to investment contracts known as Arbitrage Plans, unless and until the qualification requirements of the CSL have been met.
"Qualification requirements" require Maxpread Technologies and Cerato to register their securities offering with the DFPI. This is standard procedure for financial regulators in any jurisdiction securities are offered in.
Neither Maxpread Technologies or Cerato are registered to offer securities in any jurisdiction.
Registration with financial regulators requires periodic filing of audited financial reports. MLM Ponzi schemes like Maxpread Technology commit securities fraud, because filing audited financial reports would out the scam.
As of March 2023, SimilarWeb ranks top sources of traffic to Maxpread Technologies' website as France (14%), Vietnam (13%) and the US (9%).
Maxpread Technologies recruitment in these jurisdictions appears to have stalled, with new victims coming from Moldova (9% of total March 2023 traffic, up 1889% month on month).
Last September the Alberta Securities Commission fined Jan Gregory Cerato $40,000 plus $125,000 in costs for securities fraud.
Cerato defrauded investors out of $200,000 in his fraudulent WhaleClub investment scheme.
In handing down their fine, ASC noted;
The panel considered that Cerato poses a significant risk to investors and the capital market, and stated in its decision that he "accepted little or no responsibility or regret and instead blamed others and exhibited contempt towards those who were harmed by his actions."
Cerato has been defrauding consumers through various crypto Ponzi schemes for years.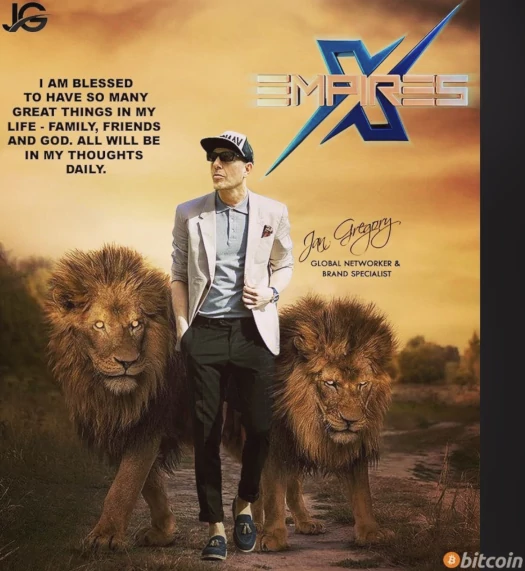 EmpiresX was a 1% a day MLM crypto Ponzi. The SEC and CFTC filed suit against EmpiresX in mid 2022. EmpiresX's Brazilian owners have also been indicted.
After the ASC's WhaleClub fine Cerato fled Canada for Dubai, the MLM crime capital of the world.
After launching a number of MLM crypto Ponzi schemes, Cerato now splits his time between Dubai and Turkey.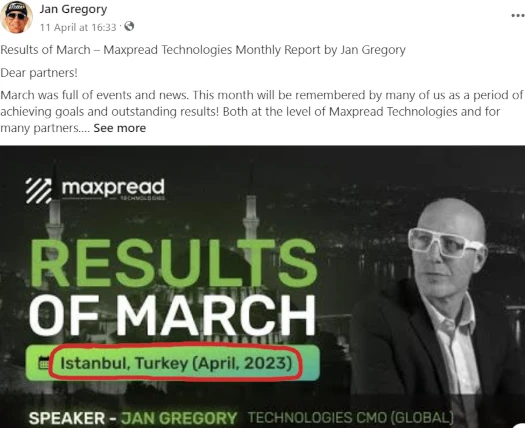 In addition to Maxpread Technologies, Cerato also fronts the CoinMarketBull and Vortic United Ponzi schemes.
Whether the SEC and/or CFTC take federal action against Maxpread Technologies, Cerato and promoters of the scam remains to be seen.