CoinMarketBull Review: 1.2% to 1.8% a day crypto Ponzi

CoinMarketBull fails to provide ownership or executive information on its website.
CoinMarketBull operates from two known website domains:
coinmarketbull.co.uk – privately registered on December 4th, 2022
cmbbackoffice.co – privately registered on December 10th, 2022
This is slightly odd, seeing as the only video on CoinMarketBull's official YouTube channel was uploaded a month earlier on November 3rd.
The video is your typical script-generated hype affair, regurgitating the information available on CoinMarketBull's website.
In an attempt to appear legitimate, CoinMarketBull provides a virtual office address in Hungary.
While you don't have to be in the UK to register a .co.uk domain, representing you're based out of Hungary with one is again odd.
For December 2022, SimilarWeb tracked 100% of CoinMarketBull's website traffic from South Africa.
This strongly suggests whoever is running CoinMarketBull is based out of South Africa.
Update 18th January 2023 – A Canadian national has emerged as the face of CoinMarketBull.
Jan Gregory Cerato (aka Jan Strzepka), has appeared in multiple CoinMarketBull marketing videos.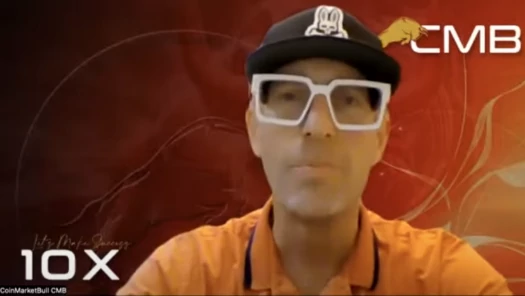 In these videos Cerato refers to CoinMarketBull in the possessive. Cerato's Zoom name also suggests he appears on behalf of CoinMarketBull.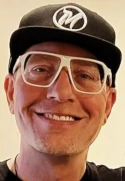 One possible reason Cerato (right) doesn't disclose he is likely running CoinMarketBull, pertains to a 2020 regulatory investigation in Canada.
In March 2020 the Alberta Securities Commission announced an investigation into "Whale Club".
The Alberta Securities Commission (ASC) says Jan Gregory Cerato, also known as Jan Strzepka, convinced others to pool their money together and invest in Bitcoins in order to return a profit.

Cerato's fund, known as the "Whale Club", began soliciting for investments in December 2017 and raised at least $190,000.

The notice of hearing states he told investors to transfer funds to him by:

-Depositing funds into the bank account of Stylewerx Communications Inc.

-Depositing funds into the bank account of 2095912 Alberta Inc.

-Depositing Bitcoin into a virtual wallet controlled by Cerato

According to the notice, Cerato did not give any documents or receipts to buyers as part of the sale, something that is required by Alberta securities laws.
In September 2022 the ASC confirmed its findings and fined Cerato $40,000 for fraud.
Cerato raised at least $200,000 by entering into investment contracts with at least 16 investors, who paid a minimum of $10,000 or the equivalent in Bitcoin.

While investors understood that their funds would be used to trade cryptocurrencies and they would be repaid their principal along with a share of profits, Cerato failed to explain the associated risks to them and instead focused on the potential returns.

Ultimately, the trading did not generate any profits and investors received only a small portion of their initial investment, resulting in the loss of thousands of dollars.
Cerato was further ordered to pay $125,000 in legal costs and "subject to certain market-access bans for at least eight years".
The panel considered that Cerato poses a significant risk to investors and the capital market, and stated in its decision that he "accepted little or no responsibility or regret and instead blamed others and exhibited contempt towards those who were harmed by his actions."
After Whale Club collapsed, Cerato threatened victims speaking up with lawsuits. Cerato told one victim he'd passed on their details to "dangerous people".
I know you're a rat and so do a lot of very dangerous people; enjoy.
In addition to running his own scams, Cerato is also a serial promoter of MLM Ponzi schemes.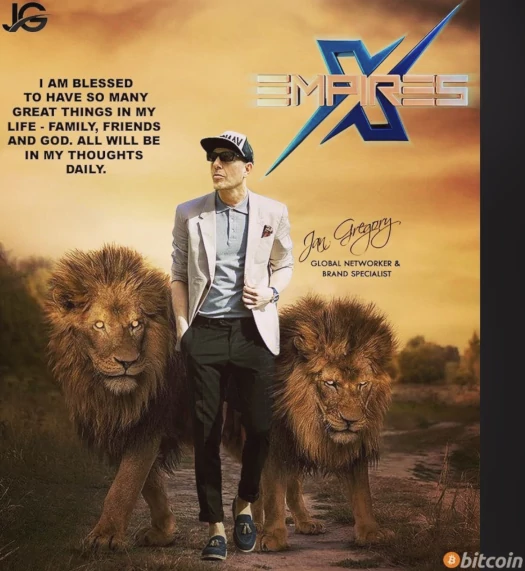 EmpiresX was a Ponzi scheme that collapsed in December 2021. Its founders have since been indicted and sued by the SEC and CFTC.
Although he's from Canada, Cerato appears to currently be travelling through south-east Asia. /end update
As always, if an MLM company is not openly upfront about who is running or owns it, think long and hard about joining and/or handing over any money.
CoinMarketBull's Products
CoinMarketBull has no retailable products or services.
Affiliates are only able to market CoinMarketBull affiliate membership itself.
CoinMarketBull's Compensation Plan
CoinMarketBull affiliates pay $50 for annual access. They then invest $100 or more in bitcoin (BTC) or tether (USDT).
CoinMarketBull solicits investment on the promise of a daily 1.2% to 1.8% ROI.
Referral commissions on invested funds are paid out via a unilevel compensation structure.
A unilevel compensation structure places an affiliate at the top of a unilevel team, with every personally recruited affiliate placed directly under them (level 1):

If any level 1 affiliates recruit new affiliates, they are placed on level 2 of the original affiliate's unilevel team.
If any level 2 affiliates recruit new affiliates, they are placed on level 3 and so on and so forth down a theoretical infinite number of levels.
CoinMarketBull caps payable unilevel team levels at ten.
Referral commissions are paid as a percentage of funds invested across these ten levels as follows:
level 1 (personally recruited affiliates) – 10%
level 2 – 5%
levels 3 and 4 – 2%
level 5 and 6 – 1%
level 7 – 0.75%
level 8 – 0.5%
levels 9 and 10 – 0.3%
Joining CoinMarketBull
CoinMarketBull affiliate membership is $50 annually.
Full participation in the attached income opportunity requires an additional $100 or more investment in tether or bitcoin.
CoinMarketBull Conclusion
CoinMarketBull represents it generates external revenue via bot trading.
Our bot is trading on Binance Futures, because it has become one of the most liquid derivatives exchanges in the market.
"Trading bots" is one of the most common MLM Ponzi ruses. To that end no evidence of CoinMarketBull having a trading bot is provided.
Furthermore, CoinMarketBull's business model fails the Ponzi logic test.
If whoever is behind CoinMarketBull actually had a bot capable of generating 1.2% to 1.8% a day, they'd quietly run it for themselves.
Nobody capable of legitimately generating up to 1.8% a day on a consistent basis is selling you access for $50 a year.
As with all MLM Ponzi schemes, once affiliate recruitment dries up so too will new investment.
This will starve CoinMarketBull of ROI revenue, eventually prompting a collapse.
The math behind Ponzi schemes guarantees that when they collapse, the majority of participants lose money.
Update 6th June 2023 – CoinMarketBull has collapsed. Withdrawal delays began on or around May 24th.
Update 13th July 2023 – CoinMarketBull's exit-scam is complete. As at the time of this update, CoinMarketBull's website is now offline.