Lion's Share cease and desist issued in New Zealand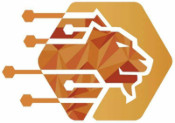 A New Zealand based Lion's Share promoter has received a cease and desist notice.
The cease and desist notice was issued to Shelly Cullen by the Commerce Commission on December 21st.
A month to the day, the Commerce Commission made the notice public on January 19th.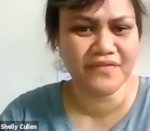 Cullen (right) caught the attention of New Zealand authorities after boasting of making $154,000 from Lion's Share late last year.
Lion's Share is a smart-contract Ponzi scheme run by serial scammer James Ward.
As reported by the Commerce Commission;
On receiving the Stop Now letter Ms Cullen has confirmed to the Commission that she has stopped promoting Lion's Share.
Whether the Commission will take any further action against Cullen remains to be seen.
While she might have ceased promoting Lion's Share, perusal of Cullen's YouTube channel reveals she also promoted SuperOne (another Ponzi), Crypto World Evolution (trading bot securities fraud), RegalCoin (BitConnect Ponzi clone), Tresmore (Saivian Ponzi clone), iCoinPro, DasCoin (OneCoin Ponzi clone), Saivian (Ponzi), Freedom5 (Ponzi), Imap Revshare (Ponzi), Crowd Rising (MMM Ponzi gifting clone), Zewang (Ponzi) and FortAdPays (Ponzi).
Cullen's Fort Ad Pays video was uploaded five years ago. She's been scamming people for some time.
As I see it, the Commerce Commission knows Lion's Share is a scam ("likely a pyramd scheme"), knows how much Cullen has stolen through it and, being a New Zealand resident, Cullen falls within their jurisdiction.
Seems like a slam-dunk case to me.
For now the Commission is stating only that it's "investigation is ongoing".
As this is an open investigation the Commission will make no further comment at this time and will not provide interviews.
Pending any further updates, stay tuned…