LEO insolvent, millions missing & Dan Andersson stuck in Pakistan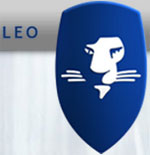 A judgement in an unfair dismissal between Atif Kamran and LEO has revealed the company is insolvent or on the verge of insolvency.
Following his arrest in Pakistan mid last year, LEO CEO and President Dan Andersson is also purportedly locked down unable to leave the country.
Atif Kamran is co-founder of LEO with Dan Andersson. As LEO's Chief Marketing Officer, Kamran is believed to be instrumental in LEO's proliferation throughout Pakistan.
On June 5th, 2017, Kamran filed an unfair dismissal claim in the UK.
Kamran's complaint initially included additional allegations of race, religion and belief discrimination, however these were dropped in January 2018.
In his complaint, Kamran alleges his working relationship with Andersson began to deteriorate in 2016.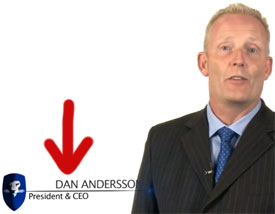 Kamran was concerned that Andersson (right) was 'issuing more LEO coins in the members back office as liability than the actual holding of LEO coins to meet this liability'.
LEO Coin was launched in August 2015 and wasn't publicly tradeable until June 2017.
Prior to public trading, LEO operated as Ponzi points. That is LEO set its own LEO Coin internal value, its affiliates were encouraged to invest and returns were realized through an internal exchange.
LEO would honor withdrawal requests through the internal exchange, by paying out previously invested funds.
What Kamran alleged is that Andersson was knowingly dumping pre-generated LEO Coin, beyond what LEO was able to honor in withdrawal requests.
Kamran claims to have confronted Andersson about the situation in September 2016.
He followed up on that with an email to LEO board members, in which Kamran reported £300,000 GBP worth of LEO Coin investment was "unaccounted for".
For his part Kamran states he was
acting in the public interest as the respondent's shareholders were at risk of being adversely affected by the potential accounting errors and or misappropriation of funds.

Kamran states that he believed that Mr Andersson and another were failing to comply with their statutory duty, fiduciary duties and obligations, and possibly that a criminal offence had been committed.
The missing £300,000 GBP spanned April to August 2016 and was attributed to LEO Coin investment from Sweden.
Later in September 2016 Kamran informed the board that £3,000,000 to £4,000,000 GBP was "missing" from LEO's turnover since 2012.
Suspecting Andersson has appropriated the missing £300,000 GBP via a "directors loan account", Kamran confronted Andersson in January 2017.
Later that month Kamran complained that Andersson had authorized €1.87 million EUR to acquire "land worth €1.1 million euro". Purportedly an additional €600,000 EUR was to be spent to "secure release of the land" in LEO's name.
Kamran attributed the overspending and €600,000 EUR sum to "backhanders" and "bribes", paid by Andersson.
Following additional complaints to other LEO executives, Kamran received an email from Andersson on January 26th, 2017.
The email informed Kamran he was being summarily dismissed with immediate effect.
Kamran alleges he "had no prior warning" of the dismissal.
The allegations justifying the dismissal had not been investigated by LEO.

Kamran was not taken through any procedure by LEO prior to the dismissal.

LEO failed to follow its own disciplinary policy. The alleged grounds for dismissal were gross incompetence and gross misconduct.
Following the dismissal, Andersson purportedly threatened Kamran with civil and criminal proceedings.
Kamran maintains his dismissal was a "contrived plan to remove (him) from LEO because (he) made various disclosures", regarding millions in missing money.
Owing to judicial staff shortages and delays, Kamran's case wasn't heard until February 4th, 2019.
Three days before the scheduled hearing, LEO informed the court that
LEO is "insolvent or at high risk of insolvency";
LEO could not afford to incur further liabilities, such as being represented in the matter; and
Dan Andersson was unable to leave Pakistan to testify as per a no fly order
On the evidence side of things, a total of seven ring binders contained 1913 pages of documents were submitted.
Kamran's evidence and witness statements were signed, LEO's were not.
Subsequently the court did not consider LEO's submitted evidence.
At the hearing none of LEO's other witnesses attended to testify, despite all three being based in the UK.
Kamran made an appearance to testify, despite not being required to do so.
Upon consideration of submitted evidence, the Employment Tribunal sided with Kamran.
The decision was based on Kamran's disclosures regarding missing LEO investor funds, which the tribunal ruled qualified as "protected disclosures".
Having taken account of Kamran's evidence we are satisfied that Kamran made qualifying disclosures.

Kamran disclosed information. The information disclosed by Kamran tends to show that a criminal offence has been committed, is being committed or is likely to be committed and that a person has failed, is failing or is likely to fail to comply with any legal obligation to which he is subject.

Kamran disclosed the information in the reasonable belief that it tended to show that a criminal offence has been committed, is being committed or is likely to be committed and that a person has failed, is failing or is likely to fail to comply with any legal obligation to which he is subject.

The Tribunal is satisfied that he did so in the public interest.

Having considered the evidence before us we are not satisfied that LEO has proved that the reason for the dismissal of Kamran is conduct.

Kamran's evidence leads us to conclude that there was no
justification for a genuine belief that (he) was guilty of misconduct.
The tribunal awarded Kamran to a basic award of £1916 GBP. An additional £500 GBP was awarded for loss of statutory rights.
Dan Andersson has not been seen in public since his arrest in Pakistan last year.
Separately, Andersson has sued Kamran in Canada over allegations of "financial impropriety".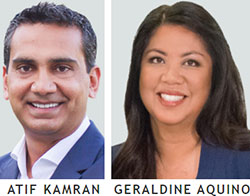 After LEO Atif Kamran went on to launch My Travel Biz with former LEO executive Geraldine Aquino in late 2017.
My Travel Biz combines a travel-booking engine and pyramid recruitment with TravelCoin.
TravelCoin is not publicly tradeable and holds no value outside of My Travel Biz. It is essentially what LEO Coin was to LEO in the early days.
The status of the Pakistan investigation into LEO, along with the missing millions Dan Andersson is believed to have stolen from LEO investors, is unknown.