LEO CEO Dan Andersson arrested in Pakistan?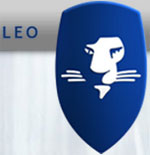 A bail application has surfaced, suggesting LEO President and CEO Dan Andersson may have been arrested in Pakistan.
The writ petition in question was filed on July 11th by Dan Gunnar Bjarne Andersson.
A hearing was held on August 13th and the case has been adjourned until August 27th, with no further specific details provided.
What we do know is Andersson's case is titled "Dan Gunnar Bjarne Anderson-VS-NAB" (note the incorrect spelling of Andersson's surname, which is believed to be a clerical error).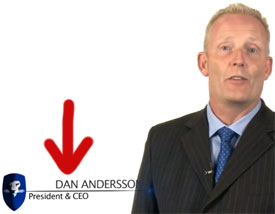 NAB is the National Accountability Bureau. Andersson (right) has filed his bail petition against in NAB's regional office in Rawalpindi, a city in Pakistan's Punjab province.
According to their website, the NAB is
is Pakistan's apex anti-corruption organization.

It is charged with the responsibility of elimination of corruption through a holistic approach of awareness, prevention and enforcement.
LEO started off as a MLM pyramid scheme flogging personal development DVDs.
Like much of the MLM underbelly, LEO switched focus to the emerging cryptocurrency niche in September.
Since then LEO has been illegally selling securities by way of its LEOcoin investment opportunity.
LEOcoin began publicly trading around September 2015. After a brief pump to $2.15 in late 2016, LEOcoin has since dumped to its current value of less than 20 cents.
99.62% of LEOcoin trading takes place through the TOPBTC exchange, through a LEO/CNY pairing.
Whereas on the trading side of things LEOcoin is being kept afloat by Chinese scammers, Pakistan provides the overwhelming majority of traffic to LEO's websites.
At  the time of publication Alexa cite 67% of traffic to "learnearnown.com" and 75% to "leocoin.org"as originating from Pakistan.
This suggests that Pakistan is by far the largest source of new LEOcoin investors.
LEOcoin going nowhere and LEO itself being an illegal investment opportunity are likely behind authorities targeting the company.
Pending further details of Dan Andersson's apparent arrest, stay tuned…
Footnote: Details of Dan Andersson's bail writ petition can be accessed by visiting the Islamabad High Court website, selecting "writ petition" under case category, "2782" as the case number and "2018" as the case year.
Our thanks to the BehindMLM reader who brought this story to our attention.