Kentucky sues GSPartners & Josip Heit for securities fraud

Kentucky's Department of Financial Institutions has filed a lawsuit against GSPartners and owner Josip Heit.
The lawsuit is the first step to obtaining a cease and desist order related to securities fraud.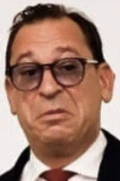 Kentucky's Department of Financial Institutions (DFI), filed its complaint following an internal investigation into GSPartners and Heit (right).
The investigation began on September 28th, 2023, and revealed alleged violations of the Securities Act of Kentucky.
Named respondents in DFI's Complaint include:
GS Partners Global (aka GSPartners, Swiss Valorem Bank Ltd, GSB Gold Standard Bank Ltd, Gold Standard Partners, GSB, GSB Gold Standard Corporation AG, GSB Gold Standard Pay Ltd, GSDefi, Gold Standard Trade, GSTrade, G999 and Lydian World)
Josip Heit, owner of GS Partners Global
"Notable individuals affiliated with GS Partners" are
Bruce Hughes, GSPartners' Corporate Trainer
Aline Lima, GSPartners' Partner Relationship Manager
Dirc Zahlmann, GSPartners' recently appointed CEO and former Head of M&A
Dennis Uitz, GSPartners' Trading Academy CEO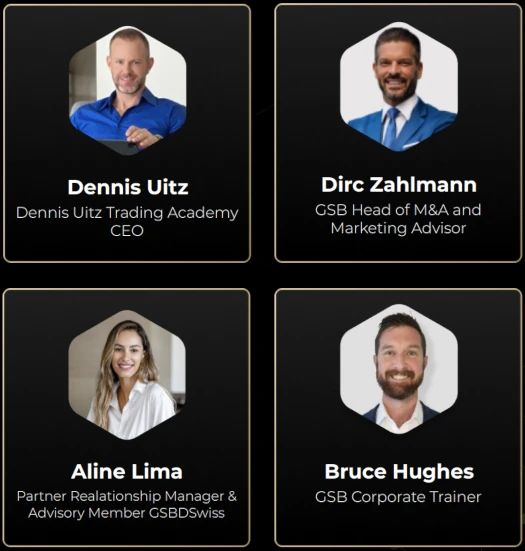 Due to the extensive use of shell companies used, DFI states "it is not yet known to the Department where central business operations occur". Cited "possible locations" are Kazakhstan, UAE, England and Germany.
As disclosed in their Complaint, DFI's investigation into GSPartners revealed;
Heit is a control person for GS Partners. Additionally, he advertises GS Partners' securities products.

GS Partners is promoting investments through its affiliated apps on Apple's App Store and Google's Play Store (GSNotes, Signature Wallet, and GSTelecom), along with internet websites accessible by the public at gspartners.global, gsb.gold, and g999main.net.

GS Partners uses lydian.world to advertise staking pools, digital assets, NFTs, and a product Respondents refer to as MetaCertificates.

The digital asset investments are particularly advertised as having attractive returns in digital asset markets in a safe and fully regulated way without any verifiable evidence of U.S. securities regulation.
BehindMLM concluded the same in our May 2023 published Swiss Valorem Bank review.
DFI's Complaint continues;
GS Partners is offering securities in the form of MetaCertificates that qualify as securities pursuant to KRS 292.310(19) and Securities and Exchange Commission v. W. J. Howey Co., 328 U.S. 293 (1946).

Respondents' descriptions of the MetaCertificates most closely resemble either certificates of deposit or investment contracts.

Respondents' other referenced offerings, including its staking program, also constitute a security.

Neither of the Respondents have ever been registered as an issuer agent in Kentucky.

Respondents have not registered or filed a claim of exemption from registration for its business activity.
Following its findings of alleged securities fraud violations, DFI concluded;
GS Partners has acted as an unregistered issuer of unregistered securities through its publicly available websites as defined by KRS 292.310(13) and in contravention of KRS 292.330 and KRS 292.340.

Heit has acted as an unregistered issuer agent of unregistered securities, on behalf of GS Partners, in contravention of KRS 292.330 and KRS 292.340.
GSPartners and Heit have twenty days from service of DFI's November 16th Complaint to file a response.
In addition to Kentucky, Wisconsin, California, Washington, Alabama and Texas have all taken regulatory action against GSPartners and Josip Heit.
BehindMLM also recently confirmed ongoing CFTC and SEC investigations into GSPartners.
Outside of the US, GSPartners has received seven securities fraud warnings from Canadian authorities; British Columbia, Ontario, Alberta (G999 and GSTrade), Quebec, Alberta and Saskatchewan.
As part of a joint operation with their US counterparts, earlier this week the British Columbia Securities Commission took further action against three GSPartners promoters.
Given the scope of GSPartners' fraud across the US and involvement of federal regulators, it's highly likely the DOJ are also building a criminal case.
To date neither Josip Heit or any GSB executives have addressed GSPartners regulatory enforcement actions.