GSPartners' G999 securities fraud warning from Canada

GSPartner's G999 Ponzi coin has received a securities fraud warning from Alberta, Canada.
On or around March 15th, the Alberta Securities Commission added G999 to its Investment Caution List.
The ASC advises;
To help inform and protect investors, the ASC provides a list of companies and individuals that are not registered with the ASC and that appear to be engaging in activities that either require registration under Alberta securities laws or may be investment scams.

Investors are encouraged to consult this list if they are considering investing, especially if they are approached with an unsolicited investment opportunity.
As of February 2023, SimilarWeb ranks Canada (11%) as the second largest source of traffic to GSPartners' website behind the US (59%).
Neither GSTrade or GSPartners are registered to offer securities in Canada or the US.
The footer of G999's stand-alone website ties it to GSB Gold Standard Pay Ltd and GSB Gold Standard Pay KB; two shell companies incorporated in Kazakhstan and Sweden respectively.
G999 was created to facilitate GSPartners' original 2019 Ponzi scheme.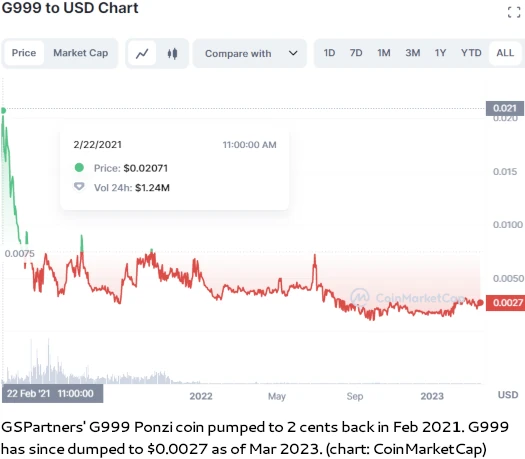 As per the CoinMarketCap chart above, G999 collapsed in early 2021. This has since prompted multiple iterations of GSPartners' Ponzi scheme.
The current iteration is metaverse certificates, through which GSPartners promises affiliate investors a 300% ROI over 18 months (click to enlarge):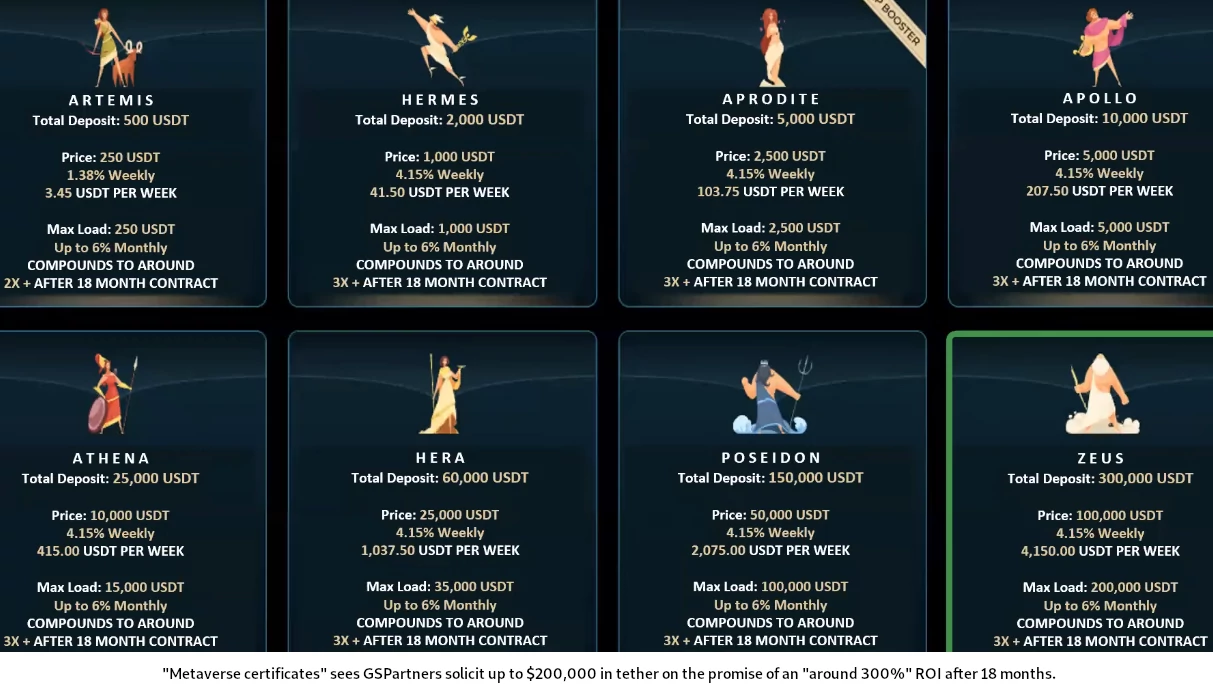 GSPartners, G999, GSB Gold Standard Pay and GSB Gold Standard Pay KB are all owned by Josip Heit.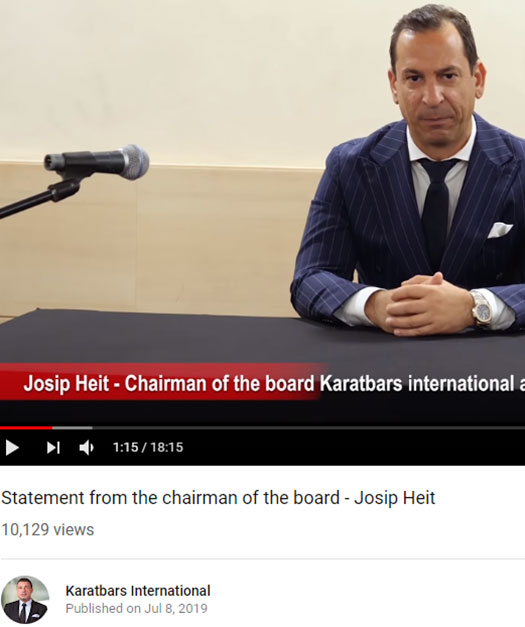 Originally from Croatia, Heit is believed to travel frequently between Germany and Dubai.
Heit launched GSPartners after Karatbars International's KGC crypto Ponzi collapsed in mid 2019.
GSPartners' originally represented metaverse certificate returns were generated via forex trading, purportedly executed by BDSwiss.
After BDSwiss publicly confirmed it had nothing to do with GSPartners, the ruse switched to newly created entity Skyground Group.
GSPartners solicits investment in tether (USDT), and created the GEUR token to pay metaverse certificate returns through. GEUR is worthless outside of GSPartners itself.
Launched in mid 2022, initial metaverse certificate investor contracts will expire towards the end of 2023.
In addition to G999, the Alberta Securities Commission has also added GSPartner's GSTrade platform to its Investment Caution List.