GSPartners promoter fraud order from BC, Canada

GSPartners and three Canadian promoters have received a temporary order from the British Columbia Securities Commission.
The order is part of a "coordinated U.S.-Canada enforcement action", targeting GSPartners.
The three named Canadian GSPartners promoters are Haidy Nitsa Nakos, Tanya Sue Cloete and James Bruce Gardiner.
Nakos, who has since fled Canada for Greece, is one of the highest ranked GSPartners promoters.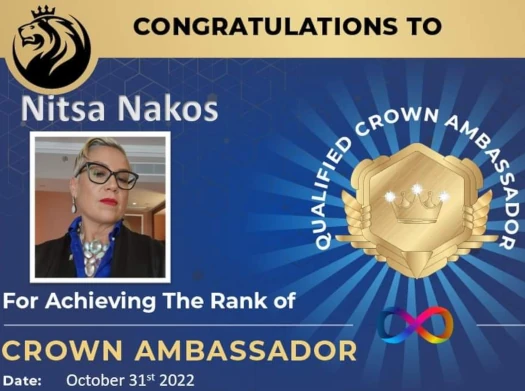 BCSC states the aim of its order is to "stop the promotion of an investment product called "MetaCertificates.""
Through MetaCertificates, GSPartners solicits investment on the promise of up to 5% a week. BCSC claims it is
concerned that the high and consistent returns touted in promotions of GSPartners and MetaCertificates are unlikely or impossible to achieve through legal means, and is a common sign of investment fraud.
In other words, BCSC suspects GSPartners is a Ponzi scheme.
The temporary order against Haidy Nitsa Nakos, Tanya Sue Cloete, James Bruce Gardiner, who BCSC staff believe are B.C. promotors of MetaCertificates, and GSB Gold Standard Bank Ltd. (doing business as GSPartners), GSB Gold Standard Corporation AG and Swiss Valorem Bank Ltd., prohibits them from engaging in promotional activities by or on behalf of GSPartners.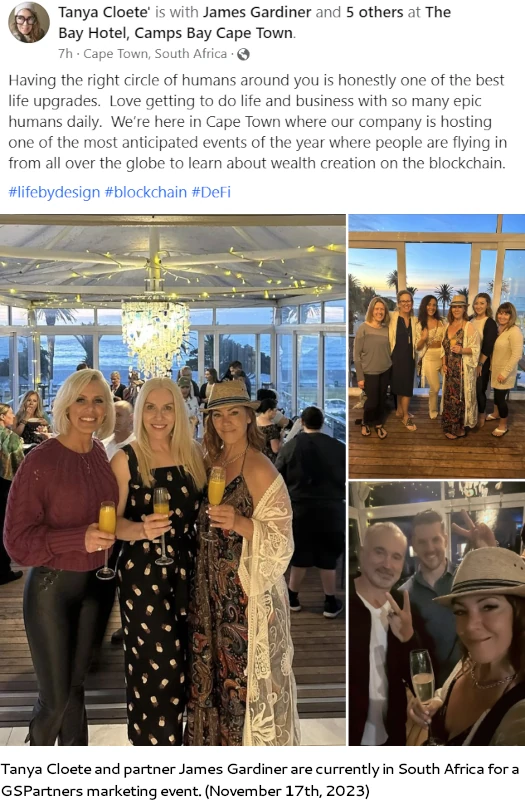 The order also prohibits:

-Nakos, Cloete, Gardiner and GSPartners and its related entities from disseminating to the public, or authorizing the dissemination to the public, any information or record relating to securities of GSPartners, and

-The trading of securities of GSPartners.
BCSC's temporary order expires on December 1st. It's expected further action against GSPartners will be taken.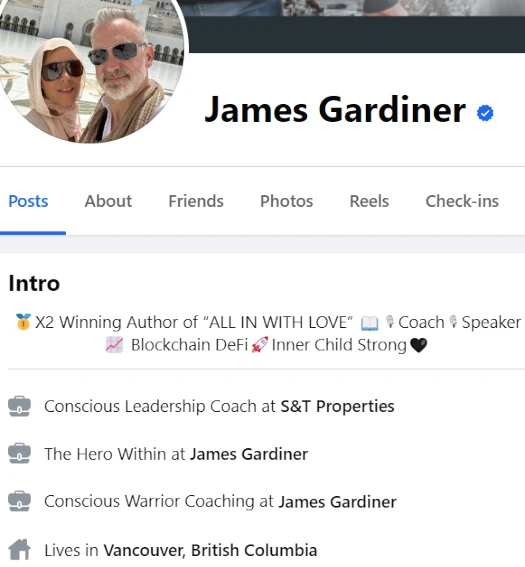 BCSC previously issued a GSPartners securities fraud warning on May 30th. Similar fraud warnings have been issued by Ontario, Alberta (G999, GSTrade and GSPartners), Quebec and Saskatchewan.
In the US Texas, Alabama, Washington and California have issued GSPartners fraud warnings and/or orders.
BehindMLM has also previously confirmed ongoing SEC and CFTC investigations into GSPartners.