Connie Apostelos sentenced to 30 months prison (Genesis Acquisitions)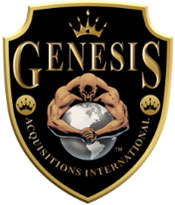 Connie Apostelos used her share of funds stolen through Genesis Acquisitions to fund $35,000 a month in expenses for her horse racing company. She also had a $400 a month Victoria's Secret lingerie habit.
Connie and her husband William ran the $70 million dollar WMI Enterprises Ponzi scheme. WMI Enterprises was made up of a number of companies, one of which was Genesis Acquisitions.
The Apostelos' were indicted on mail fraud, wire fraud, money laundering, embezzlement and making a false statement charges back in October, 2015.
William Apostelos plead guilty earlier this year in February. Connie plead guilty to money laundering a few months later in April.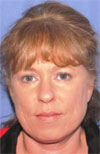 At a sentencing hearing on August 2nd, Connie Apostelos (right) was sentenced to thirty months in prison.
"Connie Apostelos used the money of hard working investors to pay for her extravagant personal expenses and is being held accountable for her actions," said Ryan L. Korner, Special Agent in Charge, IRS Criminal Investigation, Cincinnati Field Office.

"Now, approximately 500 investors are in financial peril that could last a lifetime."
Their lawyer and co-conspirator, Steven Scudder was criminally charged in March, 2016. He plead guilty in January, 2017 and was sentenced to 14 months in prison.
William Apostelos was sentenced to fifteen years in prison last month. His sister and niece, who both worked for WMI Enterprises, separately plead guilty and were sentenced to three years probation on July 26th.
While those who orchestrated the WMI Enterprises Ponzi scheme will spend a considerable amount of time behind bars, unfortunately for victims it was established early on that there was "no chance" of recovering their losses.
An investigation by authorities revealed 480 WMI Enterprises collectively lost about $20 million dollars.