Trust attorney charged in Genesis Acquisitions Ponzi case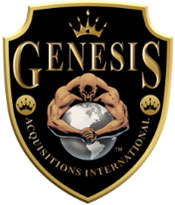 Typically when we see regulators go after attorneys in Ponzi busts, it's usually a civil fine and the usual "we don't admit or deny anything" rubbish.
Not so in the Genesis Acquisitions Ponzi bust, with the United States' Attorney's Office filing criminal charges against attorney Steven Scudder.
Scudder has been federally charged with aiding or abetting in wire fraud related to alleged Ponzi scheme leader William Apostelos.

Scudder was charged by bill information, according to documents filed in Dayton's U.S. District Court. No court dates have been announced for a possible plea deal.
Last month Apostelos' sister and her daughter plead guilty to one count of conspiracy. They have yet to be sentenced.
Apostelos' case was scheduled to go to trial on May 16th, however a defense motion filed last week will likely see that date delayed.
Apostelos' attorney said a delay in the trial is justified in light of massive amounts of discovering, including additional information related to real property located in the state of Nevada.
Stay tuned…
Update 21st January 2017 – A Plea Agreement and Statement of Facts was filed on January 19th. It appears to be sealed as I can't access it.
A Minute Entry filed on January 20th reveals Scudder has plead guilty to one count of wire fraud.
Scudder's sentencing hearing has been scheduled for June 9th, 2017.
Update June 10th 2017 – On June 9th, 2017, Steven Scudder was sentenced to fourteen months in prison.