Steven Scudder sentenced to 14 months in prison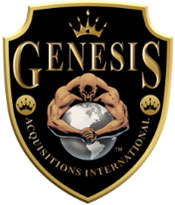 For his part in aiding and abetting William Apostelos to run a $70 million dollar Ponzi scheme, attorney Steven Scudder was criminally charged early last year.
Scudder plead guilty to one count of wire fraud in January and was up for sentencing this week.
A thirty-eight sentencing hearing saw Scudder sentenced to fourteen months in prison plus two years supervised release.
Restitution Scudder will pay back is yet to be decided.
William Apostelos, the mastermind behind the Genesis Acquisitions Ponzi scheme, is scheduled to be sentenced on June 30th.
Apostelos is facing up to 25 years in prison and a fine of half a million dollars.
Several of Apostelos' family members have also plead guilty to fraud. Apostelos' sister and her daughter are up for sentencing on July 26th. His wife Connie Apostelos is scheduled to be sentenced on August 2nd.