William Apostelos sentenced to fifteen years in prison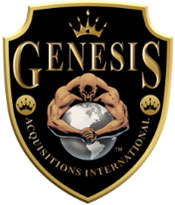 Following a 2015 indictment and subsequent guilty plea on charges of wire fraud back in February, yesterday William Apostelos was sentenced to fifteen years in prison.
Apostelos and his wife Connie Coleman operated a $70 million Ponzi scheme, bilking around 480 investors out of over $20 million dollars.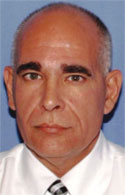 Apostelos' Ponzi scheme spanned a number of Ponzi schemes. Although mostly non-MLM, through Genesis Acquisitions the scam reached out into the MLM underbelly.
When investor funds began to dwindle, Apostelos (right) trotted out familiar excuses frequently used to explain Ponzi collapses.
They advised that their bank account had been hacked, a bank mistakenly failed to wire payment or the deal they had invested in was temporarily on hold.
Several of Apostelos' family members have also plead guilty to fraud. Apostelos' sister and her daughter are up for sentencing on July 26th. His wife Connie Apostelos is scheduled to be sentenced on August 2nd.