FutureNet Ponzi co-founder Roman Ziemian arrested in Italy

FutureNet co-founder Roman Ziemian has been arrested in Italy.
Italian authorities dragged Ziemian from a podium win, cup in hand and still in his racing kit, on a South Korean arrest warrant.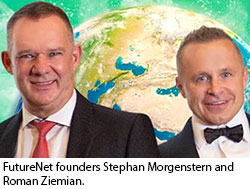 Ziemian and Stephan Morgenstern are co-founders of the FutureNet Ponzi scheme.
First launched in 2014 as a simple matrix cycler, FutureNet jumped on the MLM crypto fraud bandwagon in 2017.
FuturoCoin was announced and collapsed in 2018. It was rebooted in 2019 but didn't go anywhere.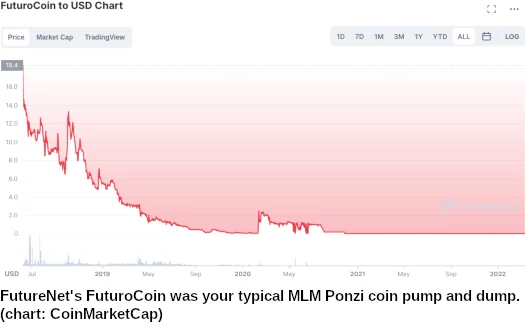 Earlier this year BehindMLM noted that both Ziemian and Morgenstern had fled Poland for Dubai.
There Morgenstern operated a luxury car garage. Ziemian was living out a mid-life crisis Ferrari race car driver fantasy.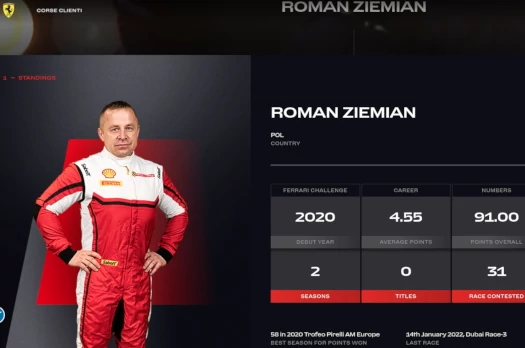 As reported by SoyMotor on October 31st;
It was at the end of the first of the Ferrari Challenge races, when the Italian Guardia di Finanza arrested Polish Roman Ziemian, winner of the race, at the foot of the podium, still with the cup in his hand and took him to a detention center still with competition suit.

Ziemian had an outstanding international search and arrest warrant issued by South Korea.

A court in Seoul charges him with aggravated fraud, money laundering and high-tech criminal association.
The "high-tech criminal association" is FutureNet. Following a complaint from 950 FutureNet investors alleging 16 million EUR in losses, South Korean authorities began investigating FutureNet in 2020.
That criminal investigation led to Ziemian's arrest in Italy. Ziemian's arrest warrant was issued on October 23rd. He is believed to have been arrested on October 30th.
Ziemian's current status is unconfirmed but I believe he's being held at Rocco D'Amato prison in Bologna.
South Korean authorities have or will presumably apply for Ziemian's extradition at some point.
Upon extradition, Ziemian will face aggravated fraud and money laundering charges before the South Korean High court.
If South Korean authorities have gone after Ziemian, they have also likely have an arrest warrant out for Morgenstern too.
BehindMLM received a tip that Morgenstern has been apprehended in Greece but I've been unable to verify.
Update 18th November 2022 – BehindMLM can now confirm Stephan Morgenstern has been arrested in Greece.