FutureNet's Roman Ziemian flees Italy after arrest

There have been no updates on FutureNet co-founder Roman Ziemian since his arrest in Italy.
We've now learned that because, after arresting him, Italian authorities released Ziemian pending extradition.
Moments after Italian authorities unlocked Ziemian's cuffs, he of course promptly fled the country.
Last November Ziemian was arrested on an international arrest warrant, issued on behalf of South Korea.
While FutureNet was a European Ponzi scheme that defrauded thousands of consumers out of millions, it was left up to South Korean authorities to build a criminal case on behalf of around 950 victims.
As reported by Gazeta on October 5th;
In October 2022, Roman Z. was detained by the Guardia di Finanza, at the request of the Korean prosecutor's office.

They did it right after the race in Bologna, in which the man took first place as a Ferrari driver.

After interrogation, however, Roman Z. was released, and he sank to the ground.

Roman Z.'s lawyer confirms that his client is not in Italy and his extradition to South Korea has not taken place.
Ziemian has likely fled back to Dubai, where Gazeta reports he has laundered money into eight properties valued at $6.4 million.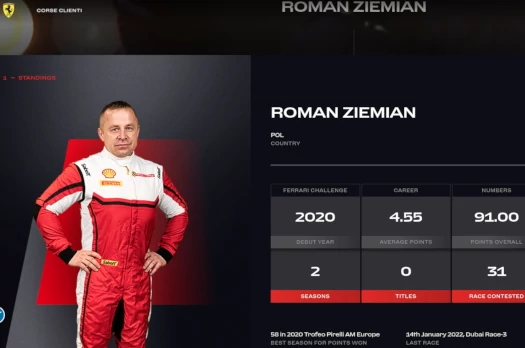 Despite the obvious flight risk (Ziemian was only in Italy to race cars), and having access to millions in stolen funds and "several passports", Italian authorities figured Ziemian would stay put after they let him go.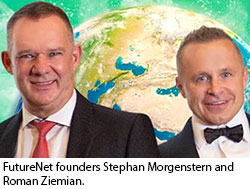 It's the same mistake Greece made when they arrested Ziemian's FutureNet partner in crime, Stephan Morgenstern (Europe has a knack for arresting MLM criminals and then letting them go).
Thankfully Morgenstern was re-arrested by Albania in August. Unless they've released him again, Morgenstern is believed to be awaiting extradition to South Korea.
Ziemian, now a wanted fugitive, remains at large with an international arrest warrant out on him.
In more positive news, Polish authorities made one FutureNet related arrest last month (not Ziemian or Morgenstern).
Of the 20,000 victims and ~$20.6 million Polish authorities have pegged FutureNet responsible for, $4.5 million has been recovered.
In addition to the South Korean warrant, as part of the Polish investigation Ziemian and Morgenstern now also have European arrest warrants out on them.
The Polish investigation into FutureNet dates back to 2019. Up until last month it was believed to have gone nowhere.