EmpiresX's Nicholas confirms SEC NovaTech FX investigation

EmpiresX's Joshua Nicholas has asserted "NovaTech FX has recently been brought to justice".
The claim, which BehindMLM has not been able to verify, was made in an April 11th court filing.
Through EmpiresX, Joshua David Nicholas worked with Emerson Pires and Flavio Goncalves to defraud consumers out of ~$100 million.
The ruse behind EmpiresX was automated trading. To that end Nicholas played "Joshua Greg", EmpiresX's "Master Trader".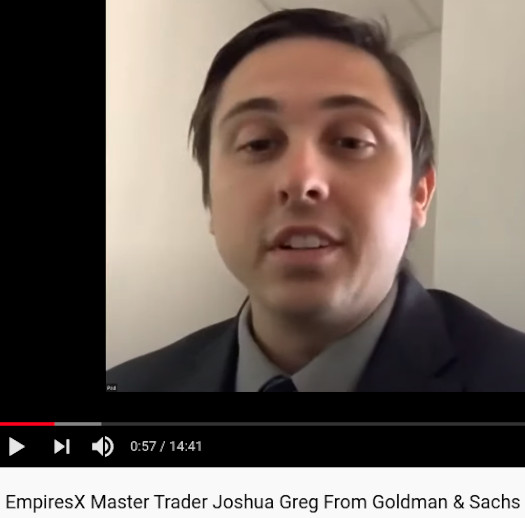 In addition to $3.3 million restitution and a $300,026 judgment in parallel civil proceedings brought by the SEC, Nicholas was sentenced to 51 months in prison last November.
On April 10th Nicholas filed a pro-se letter with the court requesting modification to his sentence.
In the motion, Nicholas stated;
Since being in physical custody I have continued to work with the SEC.

In fact NovaTech FX has recently been brought to justice at no benefit to me or discussion of such benefit.

The government just reached out to me weeks ago asking for additional help which I expect to provide any day now.

However, my help is significantly limited from being behind prison bars.
It is unclear what, if any, connection there is between Nicholas, EmpiresX and NovaTech FX.

While BehindMLM can't verify Nicholas' claim, we've anticipated federal action against NovaTech FX since California's securities fraud cease and desist last November.
Wisconsin also revealed NovaTech FX securities fraud charges and a $50,000 fine earlier this month.
NovaTech FX collapsed in February 2023. Withdrawals were disabled till April 1st, after which, while re-enabled, withdrawals functionality remains severely restricted.
Nicholas' claim suggests NovaTech FX's ongoing withdrawal issues might be the result of the SEC and/or DOJ closing in on owners Cynthia and Eddy Petion.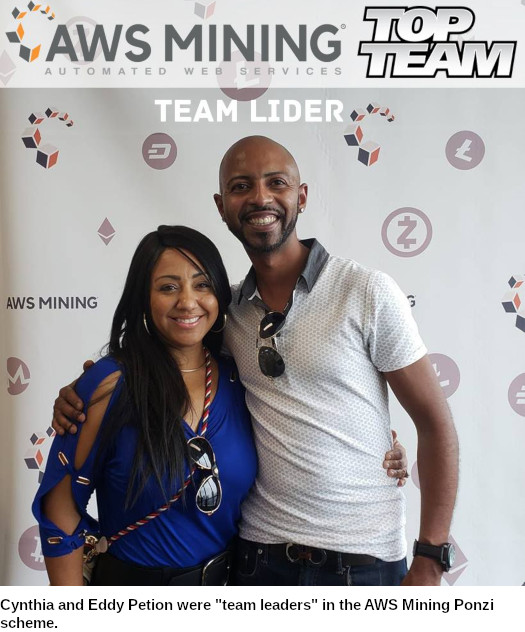 The Petions, US nationals with ties to New York and Florida, have not been seen in public since late 2022.
Getting back to Nicholas' motion, he believes there's been a miscalculation with his sentencing.
I only played a specific function, was not involved in the planning, had limited knowledge, and I only made roughly 150 thousand compared to a cited loss amount of 40 million.
It should be noted that while the CFTC's and SEC's EmpiresX civil cases cite losses of around $40 million, the DOJ's criminal case pegged EmpiresX losses at over $100 million.
How can I be sentenced under a loss of 40 million I was responsible for … when the court determined I was responsible for 3.3 million in loss?
Nicholas has requested his sentence accordingly be reduced to 24 to 30 months.
Outside of his sentencing claims, Nicholas also reveals he's not having a great time in prison.
On my 30th day in custody I was attacked by a much larger black man (I'm a 140 lb. white guy) suffering broken ribs as a result.

Then, days later while in the SHU for no reason (I have no disciplinary infractions) another large black man tried to rape me.

Despite having prison camp custody I'm at Coleman LOW where I'm surrounded by sex offenders and child molesters who I would otherwise want to protect my children from.

I've maintained clear conduct as I got a job right away as Head Orderly in Education, yesterday I won the talent show, I'm working with my professors to complete a PhD, on the waitlist for UNICOR, and despite many requests for help with drug treatment I've received none. (While on pre-sentencing I attended AA regularly).

A longer term of imprisonment only hurts the victims more as taxpayers who lost money are now forced to pay the cost of my physical custody.

Despite my experience with the criminal justice system that appears focused on punishment and isolation, I've done all I can do to rehabilitate.

I don't understand why these hardships are happening but I know that God is the true judge and as long as I keep my head up, study, and work hard I'll come home to my fiance and two kids a stronger and better man and husband.

If nothing else – prison got me out of the fast paced life and reset my priorities.

Now, I just want out so I can demonstrate once again I can be a highly productive member of society.
On April 23rd, Nicholas' newly appointed attorney filed a motion requesting Nicholas' pro-ser filing be stricken.
Nicholas' new attorney claims Nicholas' pro-ser filing was an "unfortunate mistake".
Nicholas switched attorneys on April 23rd, after complaining about his previous representation in his April 11th pro-ser filing.
The former attorney that prevented me from helping the government that was paid for by my co-defendants in helping them run away to Brazil leaving me holding the bag is now no longer a barred attorney.

This is because even from behind prison walls I've told the truth and presented evidence despite the limitations prison in placing on me to get the truth out.
The motion requesting Nicholas' pro-ser filing be stricken was granted on April 24th.