eAdGear owners fined $26.5 million in SEC case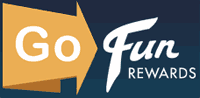 On top of a felony indictment, guilty plea and 46 month prison sentence,  Charles Wang and Francis Yuen have now also been fined $26.5 million dollars.
The latest blow to Wang and Yuen, owners of the eAdGear Ponzi scheme, was handed down on February 1st, as the SEC's case against eAdGear came to a close.
First to bring regulatory action against the scheme, the SEC shut down eAdGear back in September of 2014.
The Commission's complaint, filed on September 24, 2014, together with a request to the court for emergency relief, charged the defendants with operating an international pyramid scheme to fraudulently raise more than $129 million from investors, in violation of the federal securities laws.

The complaint alleged that defendants used money from new eAdGear investors to pay earlier investors, as well as to repay a personal loan and purchase million-dollar homes for the individual defendants.

The complaint further alleged that defendants perpetuated the scheme by making it appear as if eAdGear had real, paying customers when it lacked any substantive sources of revenues other than investments, and defendants further manipulated revenue distributions to investors to appear profitable.

The final judgments order the defendants and relief defendant to pay a total of $26,539,280 in disgorgement, penalties, and prejudgment interest.
The judgement also sees Wang and Yuen permanently barred from 'acting as officers or directors of any public company, and permanently enjoins them from directly or indirectly participating in the issuance, offer, or sale of any securities of any entity'.
The judgement closes the final chapter on the eAdGear Ponzi saga, with Wang and Yuen given ample time to ponder their mistakes in prison.