eAdGear owners plead guilty to structuring fraud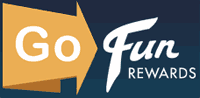 Following the SEC shutdown of eAdGear last September, two months later in December owners Charles Wang and Francis Yuen were indicted by a grand jury on a count of conspiracy.
For those unfamiliar with the company name, eAdGear were behind the 2013 Ponzi scheme GoFunRewards.
Last we checked in Wang and Yuen were facing 5 years imprisonment (possible 3 years supervised release) and a $400,000 fine, with a status conference scheduled for January 21st, 2015.
As the case has slowly been progressing  since then, today we take a look at where things are currently at.
According to the case docket, nothing much happened on January 21st. A financial affidavit was filed by Charles Wang and the status hearing was continued through February and March on two separate occasions.
An additional attorney made an appearance for the DOJ in February, and an order passed on March 24th, the day before the scheduled 25th March status hearing, saw a new date set for a Change of Plea hearing in May.
On the 26th of May the FBI, through a DOJ Attorney, made a Superseding Information filing in which Yuen and Wang were newly charged with two counts fraud; Conspiracy to Commit Structuring and Structuring Transactions to Evade Reporting Requirements.
In addition to the subsequent maximum 10 year jail sentence and $500,000+ fine, the DOJ also asked for forfeiture of all property traceable to the offense and over $700,000 they illegally structured.
On the 27th of May both Yuen and Wang plead guilty to two counts of structuring fraud, with a sentencing hearing scheduled for October 1st.
As part of their plea agreement with the DOJ, Motions for Forfeiture of Property were filed against both Yuen and Wang on July 17th.
The DOJ have asked for "entry of a personal money judgment in the amount of $731,405.33" for both parties. Permission was also sought 'to conduct discovery in order to identify, locate or dispose of property subject to forfeiture', for the purpose of seizing 'the forfeited property forthwith'.
The details of the property or properties the DOJ are seeking forfeiture on have not yet been disclosed.
A Judge has yet to sign off on the motions but, given the forfeitures are part of Yuen and Wang's plea agreements, that they will be approved is pretty much a given.
After that the pair face their sentencing hearing in October, which will finally see a conclusion to the whole eAdGear GoFunRewards mess.
Footnote Our thanks to Don@ASDUpdates for providing a copy of the eAdGear criminal case docket, Notice of Superseding Information and combined DOJ Applications for Preliminary Forfeiture.
Update 13th November 2015 – Last month both Francis Yuen and Charles Wang were sentenced to 46 months in prison.