Geosol denounce any ties with DFRF Enterprises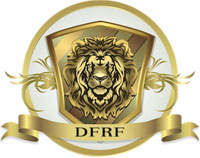 If you don't know who Geosol are, they're based out Brazil and claim to be
a company that started its activities in the summer of 53 in coal mines, and became a world leader in drilling services.
It is these drilling services that DFRF Enterpises CEO and Founder, Daniel Filho, claims to have previously hired the company to perform.
In a DFRF Enterprises marketing video tiled "#DFRF Enterprises – SGS GEOSOL And DFRF Enterprises LLC Clarifications" (auto-translate),  published to the YouTube channel "DFRF Enterprises Brazil" on March 4th, the video description reads as follows:
The #DFRF ENTERPRISES project arose due to security this project brings to its members, through a property on which it was made ​​possible to a survey by #GEOSOL, it is estimated that this property exists 750 tons of gold.
DFRF Enterprises claim that because of this survey, they were able to secure 'an insurance policy generating a letter of credit of $ 3.5 billion'.
At around the 1:30 mark in the video, a slide is put up further explaining the purported relationship between the two companies: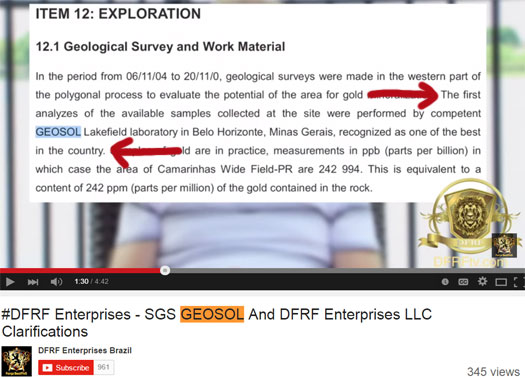 In the period from 06/11/04 to 20/11/0 (sic), geological surveys were made in the western part of the polygonal process to evaluate the potential of the area for gold mineralization.

The first analyzes of the available samples collected at the site were performed by competent GEOSOL Lakefield laboratory in Belo Horizonte, Minas Gerais, recognized as one of the best in the country.
Now Geosol do perform sample collection and analysis, and they do very much have a laboratory in Belo Horizonte, Minas Gerais in Brazil… but here's the thing:
Geosol claim to have never performed any services for DFRF Enterprises, that being surveying or anything else.
In what appears to be a response to requests for further information from DFRF Enterprises investors, Geosol put up a notice of clarification on their website: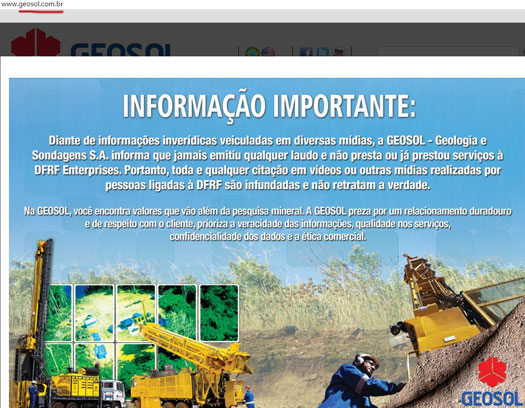 The notice, written in Portuguese, states:
Important Information:

In the face of untrue information found on various media, GEOSOL – Geology and polls SA wishes to inform that it never issued a report and did not provide and has never provided services to DFRF Enterprises.

Therefore, any quotation videos or other media made by people linked to DFRF claiming as such are unfounded and do not portray the truth. (our thanks to Joaldro Dalla Costa for the translation)
With Geosol claiming to have never performed any surveying for DFRF Enterprises, during 2004 or otherwise, questions about Filho's claims of securing $3.5 billion credit based on the survey are raised.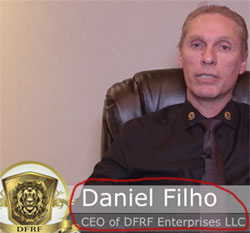 Logically it follows that if Filho (right) has lied about Geosol performing surveys for DFRF, then he's probably lying about securing billions in credit too.
Remember, this is the owner and operator of a scheme which promises a 15% monthly ROI…
Geosol's clarification notice was published back in March, although we were only made aware of it recently.
Meanwhile The British Columbia Securities Commission issued an investment fraud warning against DFRF just a few days ago.
The Canadian regulator stated that several claims made by Filho were "characteristic of investment fraud", and that the 15% monthly ROIs offered by the scheme was "economically impossible".
It was also recently uncovered that Daniel Filho has ties to the Sinaloa Cartel, an 'international drug trafficking, money laundering, and organized crime syndicate'.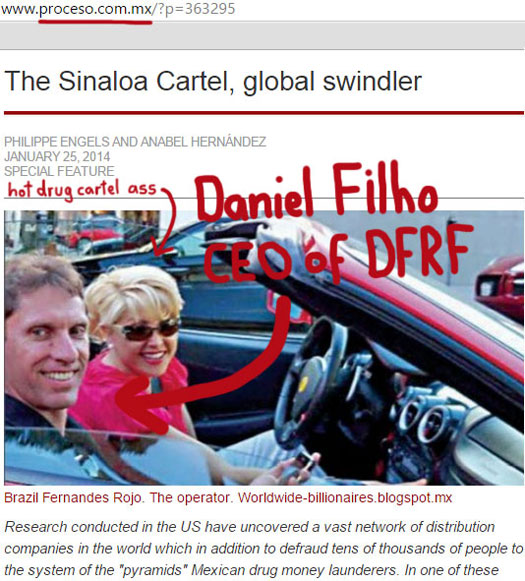 The United States Intelligence Community considers the Sinaloa Cartel "the most powerful drug trafficking organization in the world" and in 2011, the Los Angeles Times called it "Mexico's most powerful organized crime group."
Whether those ties remain intact and operational is unclear… but a Ponzi scheme offering 15% a month ROIs sounds like the perfect vehicle to launder cartel funds through, don't you think?