Canada issues DFRF Enterprises investment fraud warning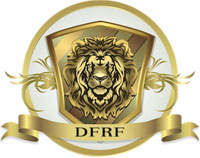 In what appears to be the result of the first confirmed regulatory investigation into DFRF Enterprises, the British Columbia Securities Commission has issued an investor fraud warning.
In an alert issued on May 6th, the Commission warned the general public 'not to purchase memberships or other securities of DFRF Enterprises LLC, DFRF Enterprises Ltd., or other companies associated with Daniel Fernandez Rojo Filho.'
For those unfamiliar with the scheme, DFRF Enterprises solicit minimum $10,000 investments on the promise of ongoing 15% a month ROIs.
Accusing the scheme of non-payment, two investors filed a RICO lawsuit against the firm back in February.
The BCSC has become aware that Filho is offering investments to British Columbians with returns of up to 15% per month.

Filho is also promising that DFRF will soon be listed on a public stock exchange, after which the value of members' investments will triple within 30 days.

Members will continue to receive up to 15% per month on their investment. These returns are economically impossible.

Also, when selling securities, it is illegal to represent that those securities will be listed on an exchange without certain conditions being met.
This of course isn't the first time Daniel Filho has brushed up against regulators. A 2009 enforcement action in Florida saw Filho return millions of dollars in assets he stole from victims through Evolution Market Group.
Other claims being made by Filho include:

investors' principal is guaranteed and safe
investor funds are held offshore
he manages $144 billion in assets
the company is extracting ten tonnes of gold per month from its mining properties in Mali, Africa
25% of the profits are donated to social and humanitarian causes
existing members who refer new members are paid commissions of 10%

Several of these claims are characteristic of investment fraud.
DFRF Enterprises' legal advisor in the US is a one Mr. Darren Covar, a former FBI special agent with the Florida Division of Alcoholic Beverages and Tobacco.
In a DFRF Enterprises promotional video shot late last year, Covar represented himself as having extensive Ponzi scheme investigation experience. The extent to which Ponzi schemes cross over with the alcohol and tobacco industries however is unclear.
In any event, we look forward to Covar's response to the BCSC's investment fraud warning.
In the meantime,
The BCSC urges investors/members, sales agents, or members of the public who have been approached or have information about DFRF Enterprises LLC, DFRF Enterprises Ltd or Daniel Filho to contact the BCSC inquiries line at 604-899-6854 or 1-800-373-6393 (toll free).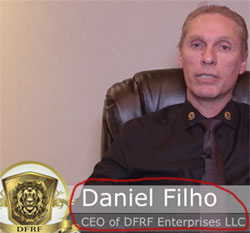 In related DFRF Enterprises news, Daniel Filho (right) was only last month awarded "Brazilian Personality of the Year".
May 4, 2015 / In the April 2015 issue of FAME magazine, Daniel Fernandes Rojo Filho of DFRF Enterprises LLC has been named Brazilian Personality of the Year.

In a candid interview the business mogul reveals the secrets of his success, addresses slander in the media and shares what moves him to manage more than 50 businesses around the world, providing more than 10,000 jobs.

Arguably the most successful Brazilian on United States soil, the Sao Paulo businessman Daniel Filho is what you might call a workaholic.

A man who regularly exchanges hours of sleep for online meetings with members of his companies across the planet.
Trouble is, outside of the many spammy press-releases DFRF Enterprises published all over the internet, I was unable to independently verify the existence of such an award.
Brushing off criticism of his global Ponzi empire, Filho's press-release states
As with any successful business, Daniel's efforts have been attacked by numerous competitors who have launched fake websites and published unfounded accusations about him and his thriving companies.

"It does not bother me. My business is going from strong to stronger and my friends, my family, my clients and my employees know all the good that we generate and provide people in need," said the businessman.
I think one can safely say it's highly likely that this is an award Filho likely bestowed upon himself.
At the time of publication, DFRF Enterprises have yet to issue a formal response to the BSSC's warning, either on their website or through regular social media channels.