Daisy Forex collapses, reboots with EndoTech AI crypto grift

Just over a year after it launched, Daisy Global's "Daisy Forex" has collapsed.
A third reboot of the Ponzi scheme has been announced, with EndoTech coming up with a new crypto AI trading grift.
Investments into Daisy Forex were locked earlier this year, following a decline in passive ROI payments.
This coincided with traffic to Daisy Global's website collapsing: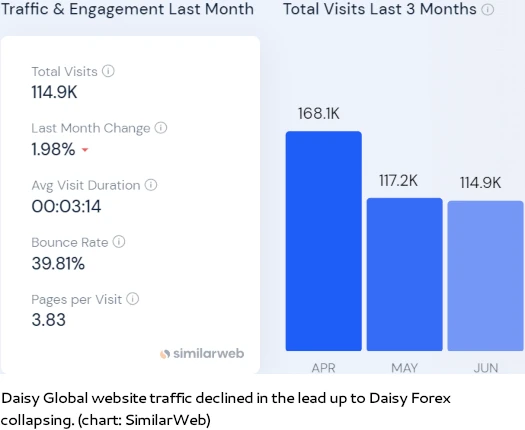 With a reduction in new investment to keep the scam going, Daisy Global's third reboot, simply dubbed "Daisy 2.0", has been pushed back till September 1st.
In the meantime Daisy Forex investors are unable to get invested funds out.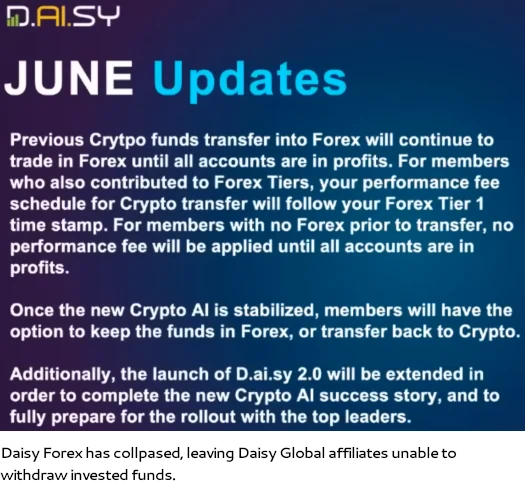 On a July 1st Daisy Global webinar, founder Jeremy Roma told investors their Daisy Forex accounts would remain open until they posted a profit.
It's expected the accounts will at some point be converted over to "Daisy 2.0" accounts after September.
In the meantime, Daisy Global is desperately trying to drum up new investors in South Africa, Europe and Asia.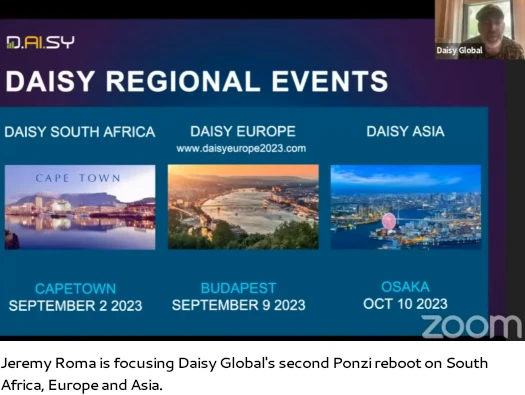 Roma appears hesitant to hold any marketing events in the US and Canada, as these two countries have the most active financial regulators.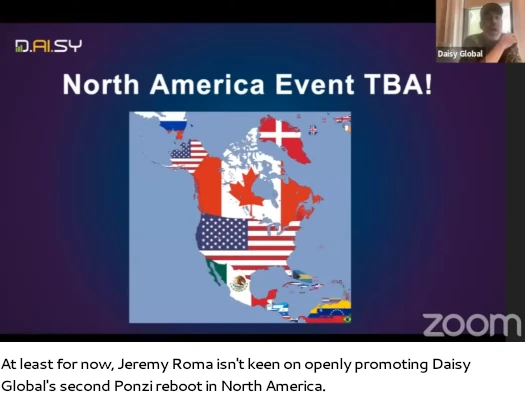 Daisy Global began as Daisy AI in 2020. The first iteration of Daisy Global's Ponzi went through a long drawn out collapse, eventually culminating with a "daisy token" exit-scam in 2021.
In early 2022 Daisy Global launched "Daisy Forex", which lasted more or less a year.
Daisy 2.0 sees Daisy Global return to its original crypto trading ruse – with a new Endotech AI trading grift.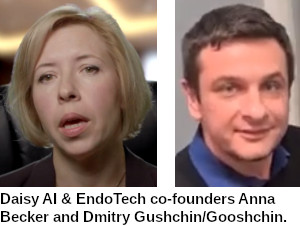 EndoTech is run by Anna Becker and Dmitry Goohchin.
Originally EndoTech was represented to be operated out of Israel. Today there are no contact details provided on EndoTech's website.
The money laundering side of EndoTech is believed to be run from Dubai.
The relationship between Daisy Global and EndoTech is not unlike the recently collapsed Traders Domain Ponzi scheme.
In addition to directly soliciting investment, Traders Domain had several smaller MLM Ponzi schemes also feed into it.
Investview, dba iGenius, is a US MLM company that feeds into EndoTech.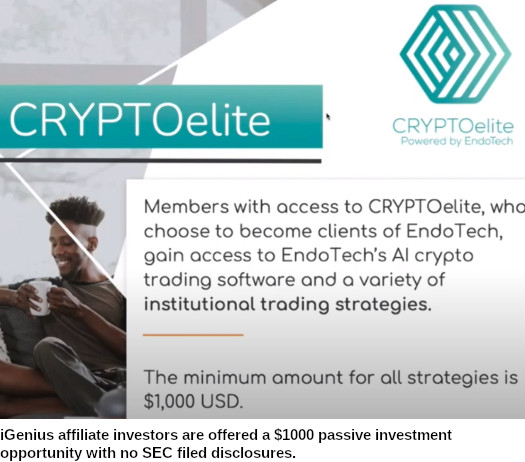 Investview has been under SEC investigation since at least early 2022.
The similarities between Traders Domain and EndoTech are unlikely to be a coincidence.
Behind its founders, Disgraced MLM veteran Holton Buggs was the top net-winner in the Traders Domain Ponzi scheme.
Buggs and Roma go way back to mushroom coffee MLM Organo Gold (now Organo).
Buggs and Roma began their transition to crypto fraud in 2018.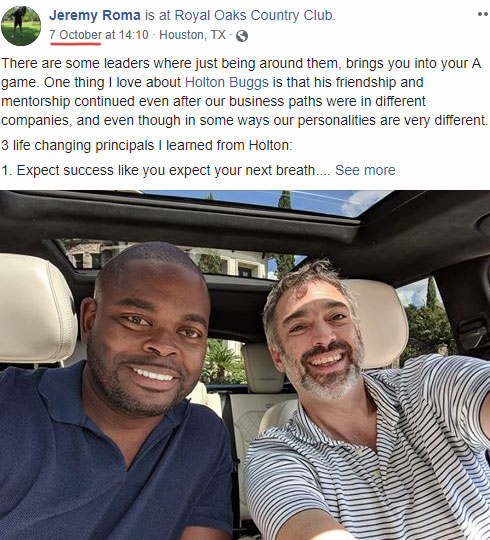 Buggs would go on to launch multiple MLM Ponzi schemes he fed into Traders Domain. Roma launched Daisy Global and feeds it into EndoTech.
Buggs' Ponzi schemes collapsed in early 2023, following Traders Domain's collapse in late 2022.
Daisy Global has collapsed twice already. Its third reboot hinges on how much longer EndoTech can keep its new AI trading bot ruse going.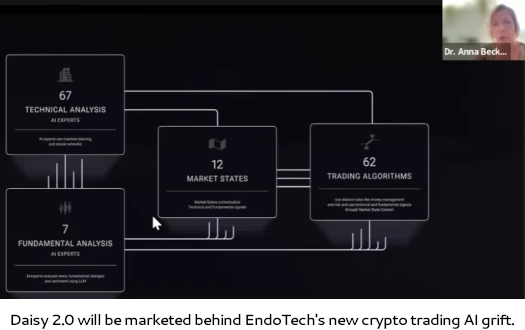 Investment is currently being solicited into Daisy 2.0 on the promise of ~5% a week. Nothing will actually be paid out though till September.
Ponzi reboots typically don't last as long as their predecessors. What that means for Daisy 2.0 though has yet to play out.
Roma does travel back to the US from time to time but is believed to spend most of his time hiding out in Dubai.